Journalists from the Arab World Receive Dialogue Training in Lisbon
07 October 2022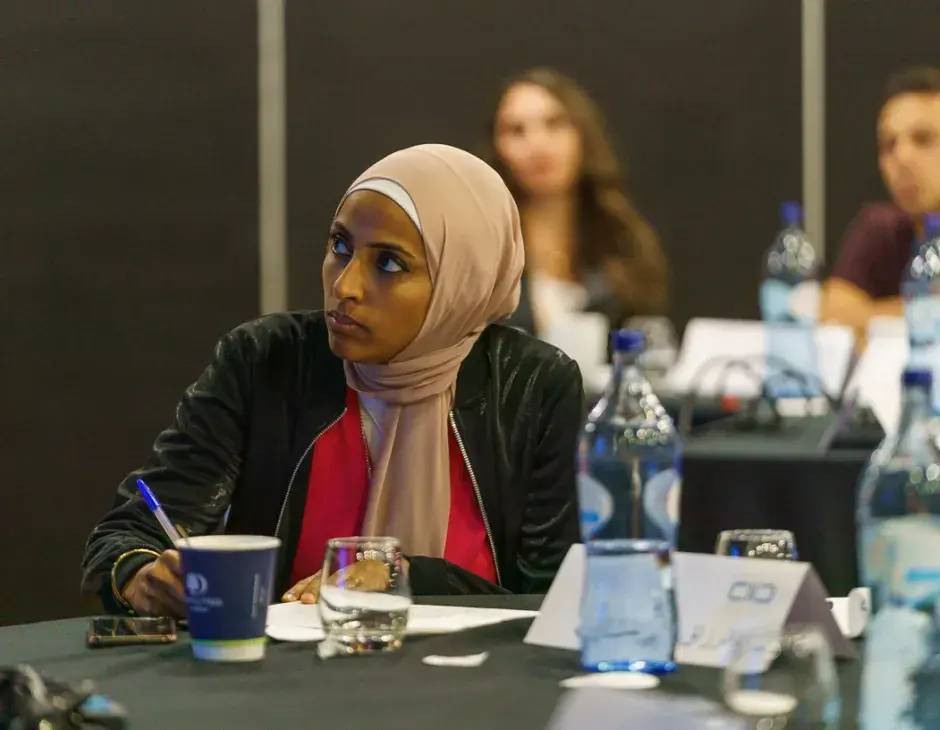 Journalists from 11 countries in the Arab region gathered in Lisbon to take part in a training organised by the International Dialogue Centre (KAICIID) as part of its Dialogue Journalism Fellowship Programme.
The 5-day workshop, held from October 3 to 7, was offered by the Centre's Arab Region Programme to the 27 journalists selected last year to receive mentorship, tuition and funding through the programme.
The training, which is the second attended by the journalism fellows after they took part in a  workshop in Tunis last February, focussed on issues related to interreligious dialogue, conflict transformation and hate speech, which are particularly relevant for reporters working in the Arab region, where they are constantly confronted with war and sectarianism.
"So far, media have been focussing on the failure of the encounters between Christians and Muslims by only highlighting violent conflicts and all the bad interactions between the two communities," said Dr. Al Halabi, one of the workshop's trainers.
"There is a need to engage in some kind of partnership between the media in general and those who promote dialogue and interreligious dialogue because we want the media to highlight the success stories and to be more aware of what interfaith dialogue is."
Other, more general media-related topics addressed in the training included fact-checking, digital media narratives and storytelling, as well as cyber security.
Within the workshop, participants also started to develop Dialogue Journalism Guidelines for the coverage of religious and interfaith issues while working for media outlets in the Arab region.
Image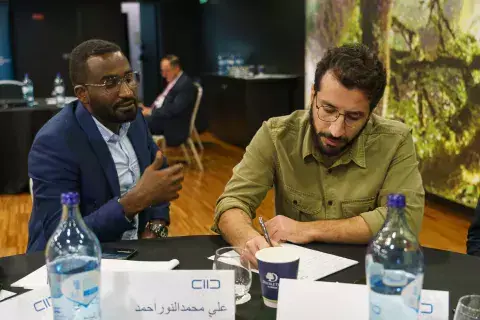 A unique initiative
"This training helped me work in a better, more accurate and credible way, and to prepare content that is free of hate speech or incitement against the others," said Rema Alfellani, a journalism fellow from Libya.
Alfellani is convinced that, by giving journalists working in the Arab region the tools to promote dialogue, the workshop will also contribute to improving relations between different religion groups.
"It will help establish the rule of respect towards religions and dialogue between different faiths in most Arab countries," she said.
Fatima Haidar, a Lebanese journalist among the fellows who took part in the training, said that she considered the programme as a unique initiative within the Arab world.
Image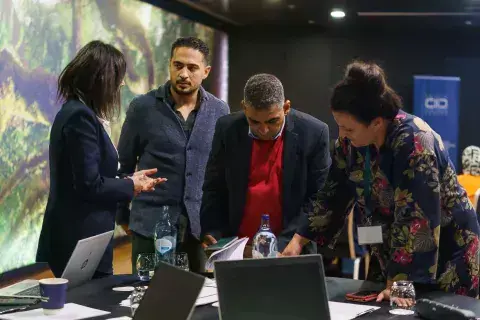 "In the Middle East, it is not common to highlight and cover religious issues or to address sensitive subjects related to interreligious dialogue, although many conflicts and hate issues are triggered by religion and discrimination and hate speech," she said.
"(This) KAICIID programme opened up an effective discussion between experts in the field and journalists in order to shed light on previous mistakes in the coverage of religious and hate speech issues, emphasising the importance of covering such topics in a professional manner, without crossing red lines, and debating over the best ways to promote the importance of dialogue in a conflict environment."
Haidar, who works as an investigative journalist in her country, is convinced that interreligious dialogue is not among the priorities of media outlets in the region, as they tend to respond to covered influences and power dynamics.
"It is important to note that media companies in the Middle East might not encourage such dialogue, because they serve hidden interests," she said.
"This is why this programme is an important opportunity to help preserve peace among communities and societies through interreligious dialogue."
Haidar's home country, Lebanon, like many others in the Arab region, has been confronted with continued refugee emergencies due to wars and conflicts across its borders.
In this context, misinformation and hate speech spread by the media have often contributed to discrimination and hatred.
The workshop, Haidar said, also helped address the need for an accurate, unbiased and responsible reporting.
"The topic of fact-checking, which was included in this programme, is crucial for my work as I believe that the spread of wrong information related to specific religious communities or population groups, such as refugees, leads to more hate and discrimination, and in many occasions even to violence," she explained.
Enhancing journalists' interfaith dialogue skills.
Besides Lebanon, journalists taking part in the fellowship programmes also flew to Lisbon  from Jordan, Iraq, Saudi Arabia, Yemen, Algeria , Sudan, Egypt, Libya, Morocco and Tunisia.
The training in Lisbon aimed to build their dialogue skills as well as their sense of social responsibility, while also helping them become media dialogue practitioners in their work and personal lives.
The journalists will take part in another training, the third and last one, before the end of the one-year fellowship programme.
After that, they will be invited to take part in the Media Policy Forum, a platform which gathers senior journalists,  media professionals, policymakers and religious leaders from across the Arab region, enabling a safe dialogue  space.
Together, the Dialogue Journalism Fellowship and the Media Policy Forum will enhance fellows' reporting skills while covering issues related to interfaith dialogue and relations, identity and pluralism.
It will also prepare them to counter hate speech and promote religious and cultural diversity in their work.