Connect2Dialogue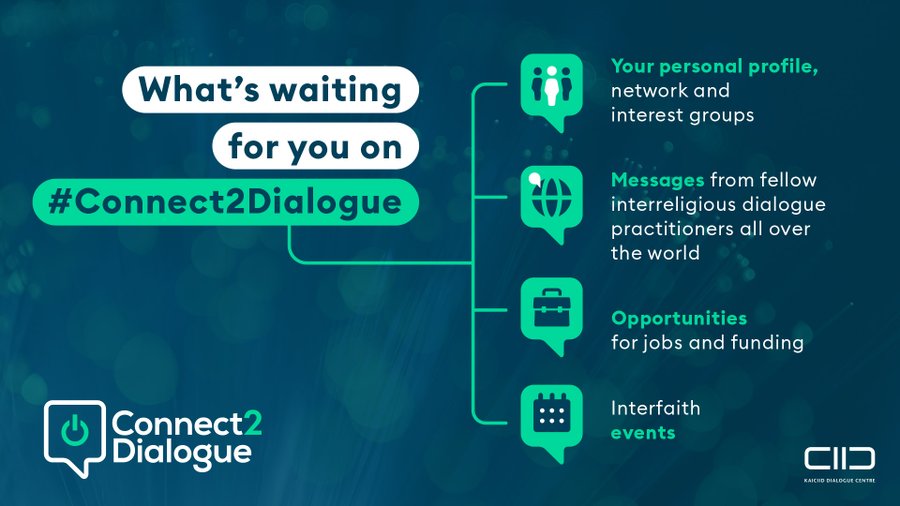 KAICIID's Connect2Dialogue platform supports interreligious dialogue initiatives such as peacebuilding, conflict resolution, hate speech prevention and sustainable development. The platform offers resources for both practitioners and the general public.
The Connect2Dialogue directory identifies organizations and actors around the world working on interreligious dialogue, connects interreligious dialogue practitioners and keeps them in the loop about interfaith affairs.
The Connect2Dialogue networking platform creates a unique opportunity to ensure dialogue continues across the globe, so that dialogue practitioners can find the resources and funding they need. It contains special members-only features, such as the ability to expand personal contacts both regionally and around the world, foster partnerships with others working on similar projects, exchange ideas and resources, and form interest groups. Membership is free and open to anyone working in dialogue. Members will have access to job boards and funding opportunities, as well as shared calendars of interreligious dialogue events.