Fostering Unity Through Dialogue: KAICIID and Parliament of World Religions Collaborate in Chicago.
14 August 2023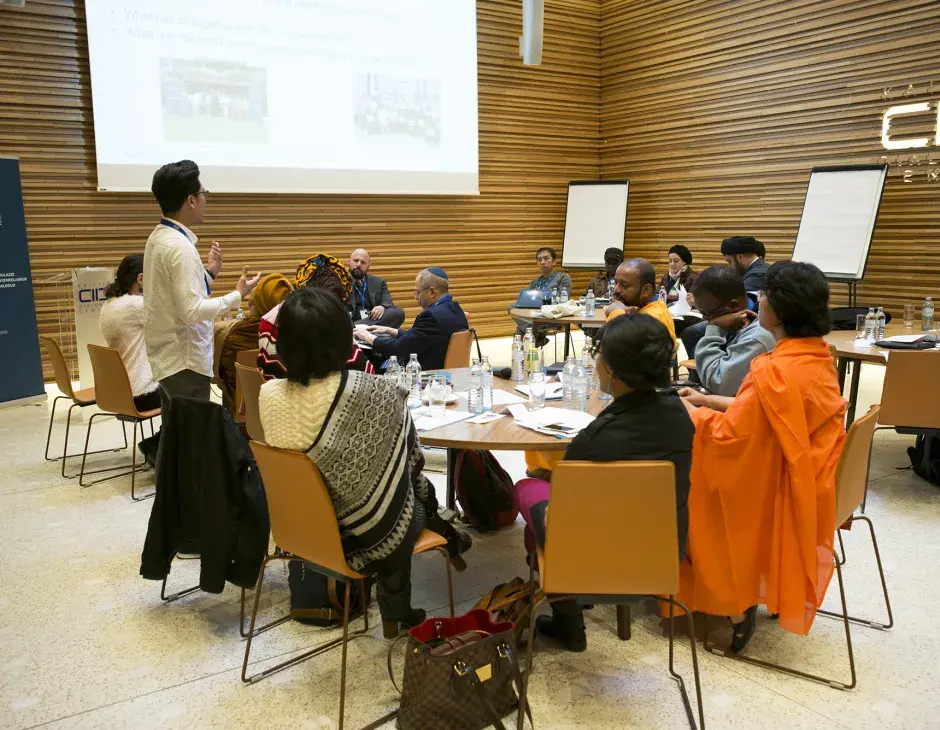 An international meeting space, Chicago's iconic McCormick Place Lakeside Center, will buzz with conversations of peace, unity, and interfaith dialogue this week. The International Dialogue Centre (KAICIID) is set to host the North America Fellows Alumni meeting alongside the globally acclaimed Parliament of World Religions (PoWR) event. The back-to-back engagements highlight a shared mission: to bring diverse faiths closer and bridge cultural divides.
From August 13-19, Chicago will witness a unique congregation of 18 KAICIID Fellow Alumni from the USA and Canada. These individuals, who began their journey with the KAICIID Fellows Programme since 2015, will gather with a robust agenda: to inaugurate the North America Fellows Regional Chapter. Such a dedicated chapter will act as a regional bastion for fostering interfaith understanding and catalyzing collaborative action.
Beyond a mere gathering, this meeting is an avenue for these fellows to strategize, network, and birth ideas that promote positive change in our diverse communities, stated Dr Zuhair Alharthi, Secretary General of the International Dialogue Centre - KAICIID.
In parallel, from August 14-18, the Parliament of World Religions, celebrated for its role in global interfaith action, will commence its sessions. Echoing its theme, A Call to Conscience: Defending Freedom & Human Rights," the PoWR promises a gathering of faith leaders, academics, and change-makers from over 80 nations. The KAICIID Fellow Alumni will play a significant role, participating in the panels and extending their networks.
The collaboration between KAICIID and PoWR isn't merely coincidental. For a decade, KAICIID has championed the values of interreligious dialogue. By partnering with PoWR, KAICIID underscores its dedication to creating platforms for understanding and peaceful coexistence. The shared vision is palpable, with both entities focusing on the theme of bridging divides and transforming lives.
Dr Zuhair Alharthi further added, By harnessing the collective wisdom and energy of our Fellows Alumni, we aim to create ripples of positive change, furthering a world where understanding and cooperation between diverse religious and cultural backgrounds isn't just a vision, but a lived reality.
For more information about the Parliament of World Religions 2023, please visit: https://parliamentofreligions.org/parliament/2023-chicago/
For media inquiries and interview requests, please contact: press@kaiciid.org
About KAICIID: The International Dialogue Centre (KAICIID) is an intergovernmental organization focused on promoting interfaith dialogue to prevent and resolve conflict, and to enhance understanding and cooperation among people of different faiths and cultures. For more information, please visit https://www.kaiciid.org/