"In Most European Countries There is a Tradition of Living Together in Peace"
03 December 2021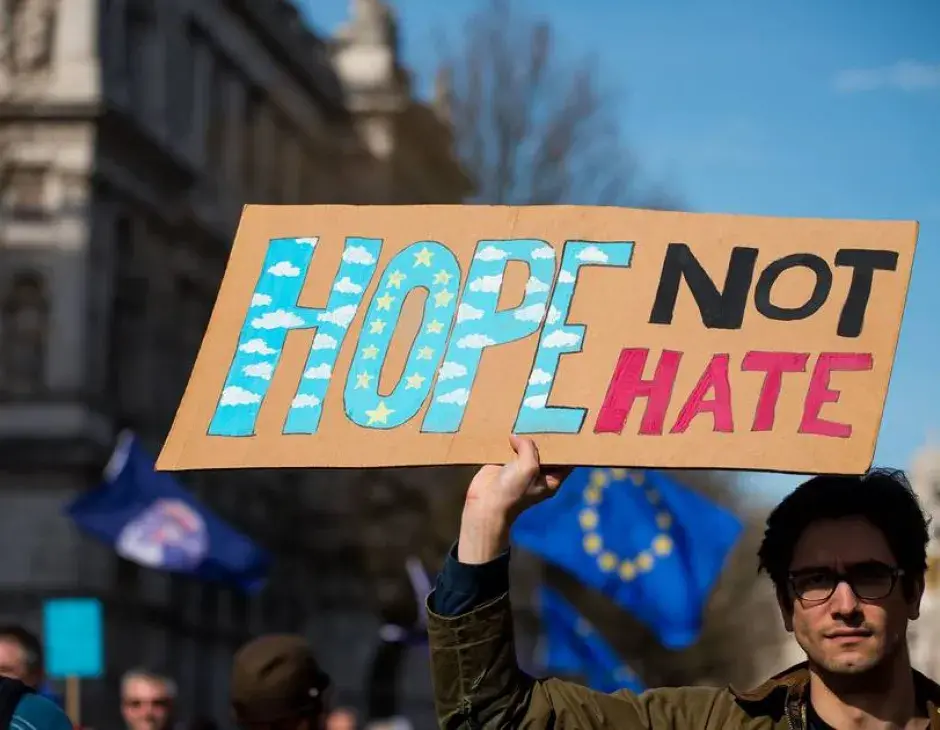 From global lockdowns to mandatory quarantines, the coronavirus pandemic has exerted extreme pressures on populations around the world. It has also unleashed a "tsunami of hate and xenophobia, scapegoating and scare-mongering," according to U.N. Secretary-General Antonio Guterres.
The issue is no less important in Europe. On 5 October, the European Union unveiled a new strategy to combat growing antisemitism on the continent with plans to tackle hate speech, raise awareness about Jewish life and protect places of religious worship, while ensuring that the Holocaust is not forgotten by future generations.
According to the EU's Vienna-based Fundamental Rights Agency (FRA), nine out of 10 Jews say that antisemitism is a serious and increasing problem in their country. More than one third have considered emigrating to escape the abuse.
In response to the crisis, the EU's executive branch, the European Commission said it was unveiling the first strategy of its kind to combat the "persistence and a significant increase of anti-Semitic incidents" in the bloc's 27 member states.
Examining the underlying trends of hate speech has been a priority for KAICIID. In 2019, the organization convened more than 150 faith leaders, policymakers, state actors and human rights representatives in Vienna to discuss ways of recognising and fighting it. Just a few weeks ago, participants at KAICIID's "High-Level Dialogue on Social Cohesion" in Lisbon also addressed the increasing threat of hate speech and the need for enhanced cooperation across Europe.
Countering hate speech after consulting experts
Earlier this year, the International Dialogue Centre teamed up with the European Council of Religious Leaders and the OSCE Office for Democratic Institutions and Human Rights (ODIHR) for an ambitious project aiming to expose some of drivers which lead to online and offline attacks on religious and other minority groups.
Image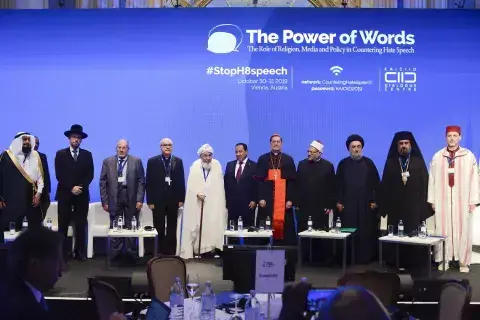 The project, which was born as part of KAICIID's new "Social Cohesion Initiative" in Europe, seeks to explore how interreligious, intercultural and cross-sector collaboration can be successfully applied across the continent to prevent the spread of hate speech. It also hopes to provide religious actors with capacity-building tools to help them tackle the problem while promoting social cohesion.
"Countering Hate Speech" was launched with a KAICIID-organized expert consultation in April 2021  that featured participants with on-the-ground experience confronting hate speech. Later, a Europe-wide survey of faith leaders, interreligious organisations and religious experts examined its effects. Results were gathered in four regional European consultations with 46 faith leaders and religious groups participating from over 15 countries, including Austria, the United Kingdom, Spain, Sweden and Poland.
The survey yielded some important insights from experts across a number of faiths, including Muslim (38%), Christian (32%) and Jewish (21%).
A number of religious leaders and experts polled for the survey spoke of the importance of understanding the role hate speech plays in online and offline conversations throughout Europe.
Wipf: "We need a broader understanding of the different areas of hate speech"
"We need a broad understanding of the areas of hate speech in politics, nationalism, populism and also LGBT," said Reverend Thomas Wipf, President, European Interreligious Council of Religious Leaders ECRL/Religions for Peace, who helped draft the survey.
He continued: "The motivation to bring people together, to make them aware of what happens in hidden forms like social media, like on the streets, we have not to forget that in most European countries there is a tradition of living together in peace, of understanding between different groups of ethnicities, languages and cultures and religions and locals and newcomers."
Image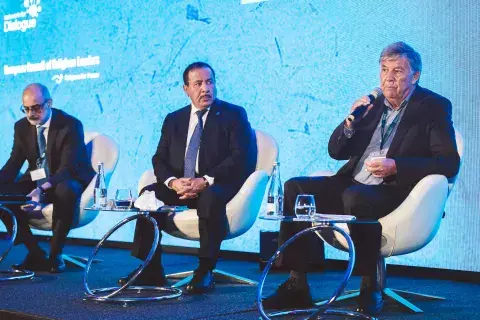 The survey's results also highlight how hate speech has surged during the pandemic. Eleven of the organisations and individuals surveyed said that it is "very much" a problem for their communities. Additionally, the vast majority of respondents said that they or their communities had been affected by hate speech, with 22 individuals or organisations saying both men and women were targeted.
"Hate speech is unfortunately an important topic in Europe, especially these days with the migrant crisis and also the rise of right wing movements in some parts of Europe," said Lejla Hasandedic-Dapo, a liaison officer with United Religions Initiative, a global grassroots interfaith network that fosters peace and justice by engaging people to bridge religious and cultural differences.
"It has been present on online media during the pandemic because everybody has been sitting at home and had a lot of free time that they didn't have earlier," she continued. "Unfortunately, a lot of people used that opportunity to spread hate speech. We think that youth are affected by it and they are also sometimes spreading it because of stereotypes."
Hate speech: a common phenomenon across all faith groups
The findings revealed that hate speech is unfortunately common to all faith groups. Of those surveyed, 51% said they were aware of members of their own community using it against other people and groups. Causes include historical disputes, Islamophobia, stereotypes, racism and negative media coverage.
Once KAICIID's survey results were tabulated, four regional consultations were held across Europe to discuss the results. 46 religious actors, including faith figures, youth activists and KAICIID Fellows, took part to share their experiences of hate speech and discuss the measures they have found useful in countering its effects. The consultations highlighted a number of reasons why it proliferates, including some fear and insecurity, fake news and incendiary language which originates from public figures like politicians.
Mitrović: "Any topic is turned into something which brings polarization"
Representatives from organisations who contributed to the survey said hate speech had become more prominent in their regions. "We didn't really have many activities dealing with hate speech, it was a phenomenon we were aware of, but it was not really affecting our activities nor did we address it in any way directly," said Igor Mitrović, director of ADRA Serbia, a Belgrade-based relief agency.
Mitrović said much of the hate speech seen in Serbia originates online with racist or colour-based abuse.
"Parts of our communities are not welcoming towards refugees and migrants from the near east," he said. "We wanted to give our input about what we see in this part of Europe."
Mitrović highlighted the role of social media platforms in helping spread hate speech. "Any topic is turned into something which brings polarization and negative emotions. Migration is one of those, but there are so many competing fires going on."
Reverend Wipf reiterated the need for priests, imams and other religious leaders to receive more training in how to combat the effects of digital hate speech.
"We can't do this during Sunday services or Friday prayers, we need other programmes for this."