Hate Speech Rise Follows in Wake of Pandemic, Experts Find
22 September 2021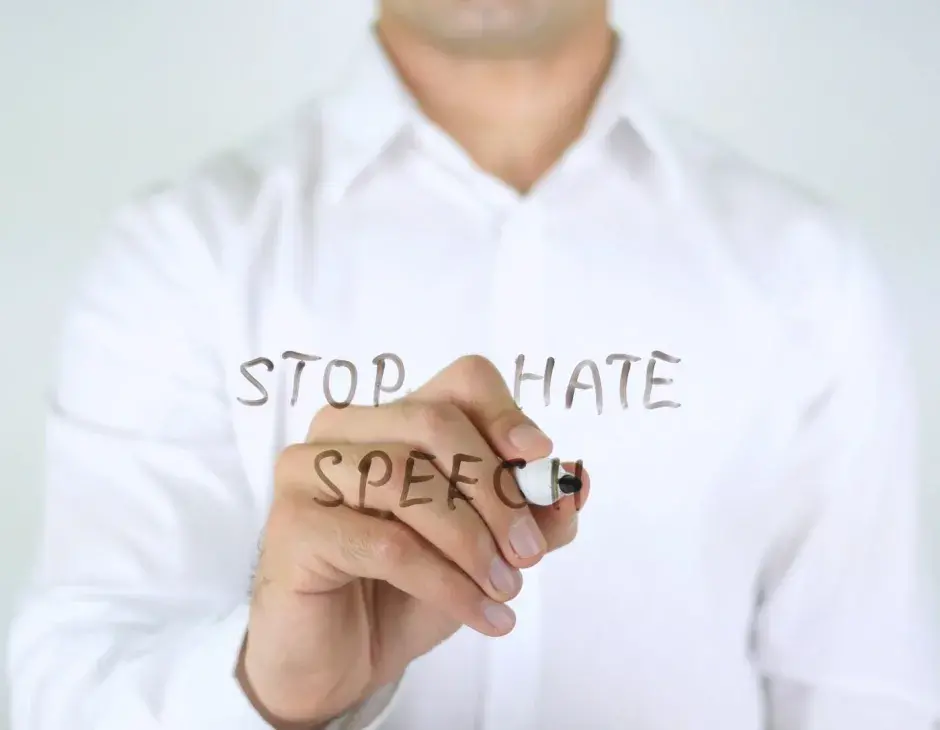 The coronavirus pandemic has led to severe economic limits placed on populations around the world. From lockdowns to work furloughs to mandatory quarantines, the Covid-19 crisis, which has seen over 4.5 million deaths and an estimated 219 million cases, has irrevocably changed the lives and outlooks of billions.
The pandemic has also given rise to a corresponding "tsunami" of hate speech, according to U.N. Secretary-General Antonio Guterres, who identified "a tsunami of hate and xenophobia, scapegoating and scare-mongering" which he said requires "an all-out effort to end hate speech globally."
According to Guterres, "anti-foreigner sentiment has surged online and in the streets, anti-Semitic conspiracy theories have spread, and COVID-19-related anti-Muslim attacks have occurred." He added that migrants and refugees "have been vilified as a source of the virus — and then denied access to medical treatment."
KAICIID co-initiates project to tackle hate speech
Earlier this year, in conjunction with the European Council of Religious Leaders (ECRL) / Religion for Peace (RfP) Europe, and with the support of the OSCE Office for Democratic Institutions and Human Rights (ODIHR), KAICIID launched a project, "Countering Hate Speech," within the framework of its new Social Cohesion Initiative.
The project aims to explore how interreligious, intercultural and cross-sector collaboration can be used in the prevention of hate speech and provide religious actors with a capacity-building resource to help them counter the problem while promoting social cohesion.
Image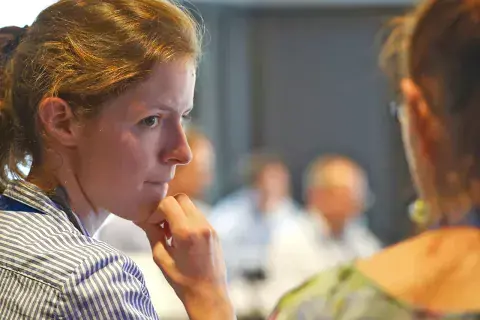 The project was launched with an Expert Consultation among some 70 experts and followed by a pan-European survey examining the effects of hate speech — as well as measures to counter hate dialogue — of faith leaders, interreligious organisations and religious experts. The survey, which garnered inputs from 34 faith leaders and religious groups, from a wide range of European communities in over 15 countries.
"Reports indicate that hate speech has been increasing and of course the fact that COVID-19 has both made people more fearful and also penned them in with their computers and online echo-chambers seems to have stoked the problem" said Frances Rose, Programme Manager for Regional Collaboration and Networking at KAICIID.
"Because of hate speech levels rising and the problem being such a complex one, we are looking for solutions coming from many different quarters, particularly for ways to furnish those who may have fewer tools or fewer resources with the means to deal with it effectively and ideologically."
89% of hate speech victims targeted over either faith or ethnicity, study shows
Religious actors may be an important source of such solutions. A study conducted by the OSCE in 2018 found that 54% of reported hate incidents targeted people based on their faith, with 89% targeted over either faith or ethnicity. Faith groups continue to report rising numbers of attacks. At the same time, religious communities can struggle with prejudices and hate speech among their own followers which compromises their legal and social standing. Religious leaders in particular face a demanding task in responding constructively to hate speech while maintaining trust with their co-religionists, other faith groups and secular authorities.
Findings of the KAICIID/ECRL Expert Consultation confirmed "Religious and belief actors […] are essential collaborators for policymakers and other civil society organizations seek­ing to address the drivers of hate speech and that it is crucial to "encourage community leaders and members to develop the skills to identify hate speech, recognise misinformation and disinformation and speak out authoritatively against hate speech in their midst".
The subsequent survey incorporated results from contributors from multiple faiths, including Islam (38%), Christianity (32%) and Judaism (21%). The results revela some concerning insights into the proliferation of hate speech. Eleven of the organisations and individuals surveyed said that hate speech is "very much" a problem for their communities. An overwhelming 91% of respondents said they or their communities had been affected by hate speech and 22 individuals or organisations said both men and women were targeted by hate speech.  Respondents said they were most likely to encounter the problem on social media.
Results also highlighted the extent to which hate speech is common to all faith groups. Of those surveyed, 51% said they were aware of members of their own community using hate speech against other people and groups. Hate speech was attributed to historical or geopolitical disputes, Islamophobia, stereotyping, racism and negative media coverage.
hate speech experiences and tools to counter phenomenon at the centre of KAICIID consultations
Once the survey results were consolidated, KAICIID conducted four regional consultations across Europe to discuss the results. Over 40 religious actors, including senior faith figures, youth activists and KAICIID Fellows, participated in the regional groups to discuss their experiences in the area of hate speech and the tools they have found most useful in countering its effects.
One regional variation thrown up by the consultation highlighted the rise of hate speech in those parts of Europe — in the south and the east — where it was strongly influenced by the arrival of refugees from other parts of the world. "It was interesting that the counties in which refugees are at the moment gathering both in the east and the south, had a strong indication of hate speech as being associated with refugees in particular," said Rose.
Lack of financial resources: A barrier to eradicate hate speech more efficiently
The consultations also highlighted some of the difficulties faced by faith groups and actors in successfully curbing hate speech. These include fear and insecurity, fake news and misinformation and hate speech which originates from public figures such as politicians. Other barriers to eradicating hate speech include a shortage of financial resources, a lack of solidarity between interfaith groups, a shortage of legal measures to limit digital hate speech and political support for religious actors.
Rose said the survey is an important step in corroborating attitudes to hate speech and religious and interfaith organisations and the kind of help they need.
"The survey did allow for some rich answers, it was backed up by an hour with each region in which they were able to give us a sense of their frustration and their feelings"
The survey respondents had identified "providing better dialogue/engagement skills between communities" as the most effective strategy for countering hate speech and the participants in the regional meetings asked for trainings which bring different  faiths together in person as well as online to work on trust-building, self-reflection and practical skills for engaging with media and governments.
"We will do our best to reflect their needs and demands in the resource we develop" said Rose "It will be demanding but given how crucial the role of religious actors is considered to be, ensuring that they have the dialogical skills and experiences they can use to build those interfaith relationships and speak out calmly and confidently when hate speech happens will be our goal this coming year."