How Faith Actors are Preventing Food Loss in Rwanda
15 December 2022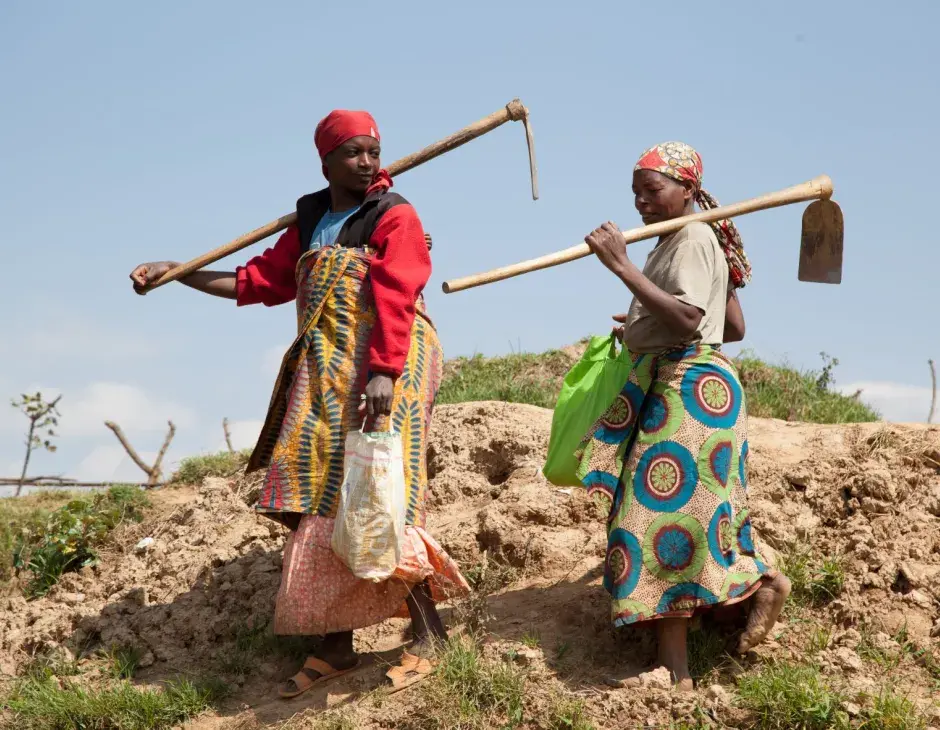 With a growing population of 12 million people, Rwanda – a small, landlocked country in East Africa – is one of the most densely populated nations on the African continent.
Since the 1994 genocide, Rwanda has made remarkable progress in poverty reduction, taken steps toward gender equality, and developments in environmental sustainability, food production, education, and public health.
Even so, according to the World Food Programme, 38.2% of the population continues to live below the poverty line and almost one-fifth is food insecure.
Aware of these opportunities and challenges, KAICIID and the World Resources Institute (WRI) are launching a collaborative project to examine how faith-based organizations (FBOs) and religious leaders can promote nutrition and tackle food loss in Rwanda.
The challenges of malnutrition, hunger, and food waste are among the most important being faced by African nations like Rwanda.
Image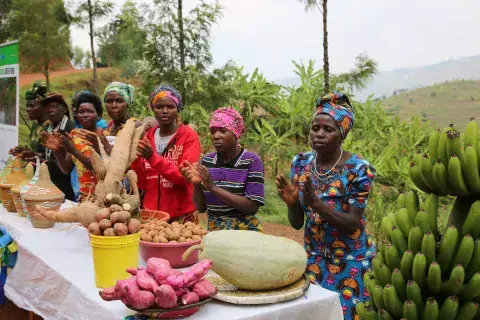 Hundreds of millions of people remain hungry, agriculture uses almost half the world's vegetated land, and food production generates one-quarter of global greenhouse gas emissions. Moreover, an estimated 2.5 billion tons of food is lost or wasted every year.
Using a multi-pronged, inclusive approach to strengthen food security in Africa
Intensifying these challenges are the worsening consequences of climate change, which is already impacting agriculture, reducing yields, and threatening national and global food systems, particularly in climate hotspots like East Africa; these trends are projected to intensify.
The African Union declared 2022 The Year of Nutrition with the theme of "strengthening resilience in nutrition and food security on the African continent."
Appreciating the complex nature of food and nutrition issues, KAICIID and WRI are using a multi-pronged approach, including various stakeholders in the process.
Beyond food provided by their own institutions and relief agencies, the project also involves encouraging promising farming practices -- including the restoration of degraded agricultural land -- promoting cultural and societal changes among their followers in line with sustainable practices, and facilitating interfaith dialogue toward peacebuilding and reconciliation.
One critical area of intervention for addressing malnutrition and hunger is reducing the amount of food lost in the supply chain or wasted by consumers.
The World Bank estimates that Rwanda loses or wastes 40% of total food production each year. This represents 21% of its total land use, 16% of its greenhouse gas emissions, and a 12% loss to Rwanda's annual GDP. Moreover, a 2021 United Nations Environment Programme report on food waste argues that household per capita food waste is broadly similar across high- to low-income countries, suggesting the importance of addressing both food loss and waste in Rwanda.
KAICIID's Senior Programme Manager Agustín Nuñez said ensuring food is not lost in storage or the home is one of the subtle, but significant, ways that individuals, families, and communities can make an immediate impact on hunger, nutrition, and environmentally-related issues.
Nuñez : "How religious actors can affect behavourial change is often underestimated"
Nuñez said the project's main objective is to understand the added value of involving religious actors in the prevention of food loss, given the access and trust that they have within their respective faith communities.
"Beyond this," he said, "there is the exciting perspective of developing an evidence-based approach to understating how religious actors can affect behavioral change, which can be applied to any specific topic."
The project will be the first of its kind to do this research.
Religious leaders in Africa have significant influence over daily food and farming practices and have previously stepped up to address nutrition by encouraging practices like breastfeeding. For example, religious leaders have in the past been critical in encouraging new mothers to breastfeed their infants, in this way improving the overall nutrition of newborns.
Furthermore, as conflicts within Africa remain one of the most important drivers of hunger and malnutrition, religious leaders play a critical role in fostering dialogue and brokering peace, consequentially promoting food security and resource scarcity, two of the factors that often lead to conflict.
Image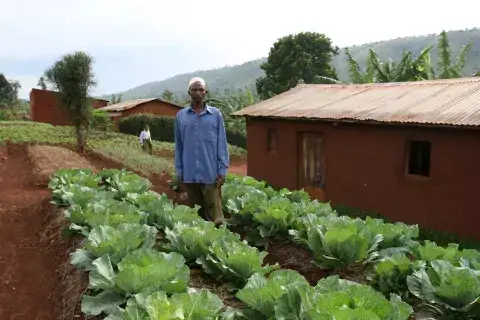 Nuñez hopes this project will address such issues and provide simple and inexpensive ways for Rwandans of all kinds to reduce waste and increase food security.
Religious groups are already engaged in various efforts to promote social and environmental well-being in the region. A 2008 Gallup poll showed that 82% of people in sub-Saharan Africa claimed that they trusted religious organizations more than other societal institutions.
Nuñez said, "FBOs are specially positioned to advocate to their communities on the importance of a variety of issues given the access and trust that they enjoy."
Wangu: "FBOs stand to play a significant role in transforming food systems"
Based on the data collected, the final report will recommended a menu of proposed interventions to build faith actors' capacity to promote nutrition, as well as prospective methods through which the African Union, its member states, and the international community can better engage with faith-based organization on food-related topics.
James Wangu, Food Systems Transformation Expert at WRI Africa, emphasizes that food and nutrition insecurity remains one of the greatest challenges faced by communities in Sub-Saharan Africa.
"Faith-based organization are known to have strong presence in these communities, where not only (they) play (a) spiritual role but also development one by helping communities build social and economic capital. In Rwanda, they stand to play a significant role in transforming local food systems, especially in supporting the adoption and implementation of circular food systems, considered key to addressing hunger and malnutrition", Wangu argues.
Focusing on food is one of the ways KAICIID seeks to address environmental issues on a broader scale.
According to Davide Capecchi, Director of KAICIID's Programmes Department, the severity of environmental degradation is ongoing. "It is crucial to engage as many actors as possible to confront this challenge together; we at KAICIID recognize the enormous role and potential religious actors can have in addressing this issue". He continued, "KAICIID and its local partners are excited to engage a diversity of religious, governmental, private sector, and civil society stakeholders in this research over the coming year."