KAICIID Continues Important Mission of Fostering Dialogue from Lisbon
29 October 2021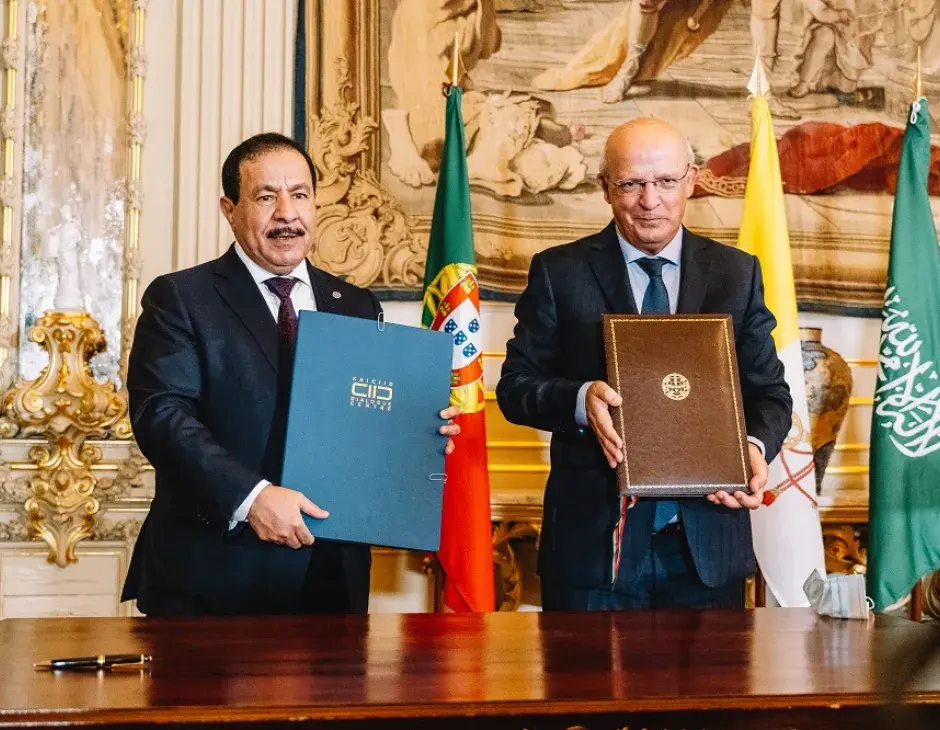 Lisbon, October 29 – The Headquarters Agreement that will allow the transfer of the International Dialogue Centre (KAICIID) to Lisbon was signed today by KAICIID Secretary General, Faisal bin Muaammar, and the Portuguese Minister of State for Foreign Affairs, Augusto Santos Silva.
"With the announcement of KAICIID's relocation to Lisbon, our organization is now entering a new era. While the host country for the Centre may change, our important mission of fostering interreligious dialogue and understanding around the world does not", the Secretary General said.
"Throughout Portugal's history, openness and tolerance have always been a strong characteristic of the country's national identity. Portugal is an example of dialogue and integration to build bridges between different religions and cultures," bin Muaammar added.
Representing the Portuguese Government, Augusto Santos Silva promised to ensure "all the conditions" so that the Centre can continue to develop its work, which he said is "indispensable".
"KAICIID has a mission: to provide conditions to implement and promote interreligious and intercultural dialogue. This is one of the main tasks we are committed to. Difficulties in dialogue between different religions are a threat to our community and a challenge that we have to respond to," the Minister said.
Image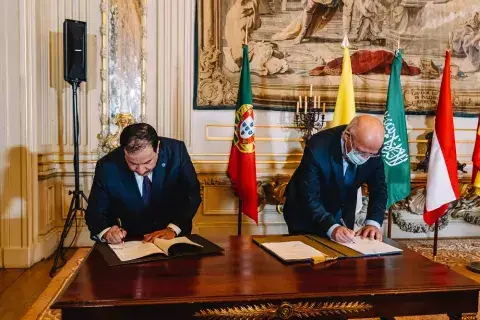 Elham Alshejni has been appointed, as of November 1st, as interim Deputy Secretary General, with the mandate of leading the relocation process and ensuring the continuity of the Centre's work.
With KAICIID's relocation, Portugal will now host nine international organizations, such as the European Centre for Interdependence and Global Solidarity and the North-South Centre of the Council of Europe.
Last month, KAICIID hosted the third European Policy Dialogue Forum on Refugees and Migrants in Lisbon, which gathered more than 130 high level policymakers, faith leaders, academics and representatives of prominent refugee relief organizations to address the global refugee crisis and shape inclusive policies for integration in Europe.