International Dialogue Centre to Host Conference on Social Inclusion of Migrants and Refugees
18 October 2021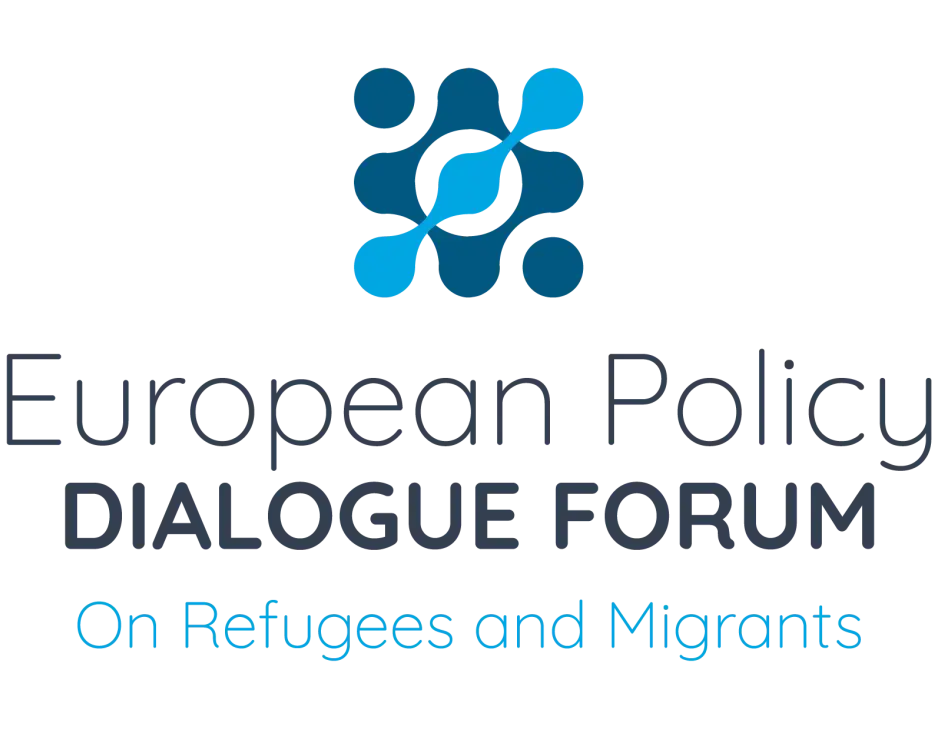 Secretary of State Cláudia Pereira, Higher Commissioner Sónia Pereira (ACM) and EU Commissioner Margaritis Schinas to discuss ways to foster social inclusion of migrants and refugees at European Policy Dialogue Forum in Lisbon this week. 
Lisbon, 18 Oct. 2021 - The International Dialogue Centre (KAICIID), the Network for Dialogue and the European Council for Religious Leaders/Religions for Peace Europe (ECRL/RfP Europe) will host the 3rd European Policy Dialogue Forum on Refugees and Migrants from 19-21 October at the Intercontinental Hotel in Lisbon.
This year, the Forum is supported by the OSCE Office for Democratic Institutions and Human Rights. Once every year, this conference serves as a platform for civil society activists, grassroots organizations, policymakers, religious leaders and academics. Together, they discuss the growing complexity of migration flows and dynamics in Europe and different ways to promote the inclusion of migrants and refugees across the continent. This year's edition of the Forum brings together more than 220 participants from over 30 different countries. 
While the first two days of the Forum take place under the theme "Fostering social inclusion and enhancing participation of refugees and migrants in host societies", the last day is dedicated to the rising phenomenon of hate speech and how cross-sector collaboration could be the way forward in fighting it. 
"The European Policy Dialogue Forum is unique in many ways. It brings together very different stakeholders from very different backgrounds who nevertheless work on a common goal. It seeks to address and discuss current directions of refugee and migration policies in Europe and the challenges that both policymakers in the EU and grassroots actors are facing. The Forum increases engagement between the two levels, it helps them share different perspectives and find ways to cooperate more effectively", KAICIID's Secretary General Faisal bin Muaammar said about the event.
Image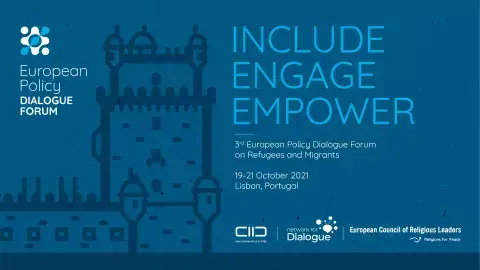 Speakers and participants at this year's Forum include:
•    Cláudia Pereira, Secretary of State for Integration and Migration of Portugal
•    Sónia Pereira, High Commissioner, High Commission for Refugees (ACM) in Portugal
•    Margaritis Schinas, Vice-President of the European Commission for Promoting our European Way of Life
•    Pedro Calado, Deputy Director of the Gulbenkian Sustainable Development Programme
•    Afshan Khan, UNICEF Regional Director for Asia, Special Coordinator for the Refugee and Migrant Response in Europe
•    Metropolitan Emmanuel of Chalcedon
•    Lakshmi Vyas, President of the Hindu Forum Europe
•    Chief Rabbi Pinchas Goldschmidt, President of the Conference of European Rabbis
•    Nedžad Grabus, Grand Mufti of Sarajevo and Co-Chair of the Muslim-Jewish Leadership Council (MJLC)
About KAICIID
The International Dialogue Centre (KAICIID) is an intergovernmental organization that promotes dialogue to build peace in conflict areas. It does this by enhancing understanding and cooperation between people of different cultures and followers of different religions. Its Board of Directors comprises prominent representatives from five major world religions (Buddhism, Christianity, Hinduism, Islam, and Judaism). KAICIID's vision is a world where there is respect, understanding, and cooperation among people, justice, peace and reconciliation, and an end to the abuse of religion to justify oppression, violence, and conflict.
About the Network for Dialogue
The Network for Dialogue is a European-wide platform established to bring faith and civil society actors together to promote the use of dialogue and develop more effective recommendations for social inclusion policies for migrants and refugees in Europe. Established with the support of KAICIID, the Network currently has 25 members from 15 different countries.
Register to join the event!
The media is invited to join the event physically or via livestream. To register, to submit an interview request or to receive further information about the event, please contact press@kaiciid.org.
To join via livestream (starting 19 October, 9am CEST) please click here.
Click here to download the conference programme.
Please be informed that all physical attendees will need to show either a negative COVID test or proof of vaccination.