"In Portugal, We See Immigrants as an Important Resource for the Development of Our Country"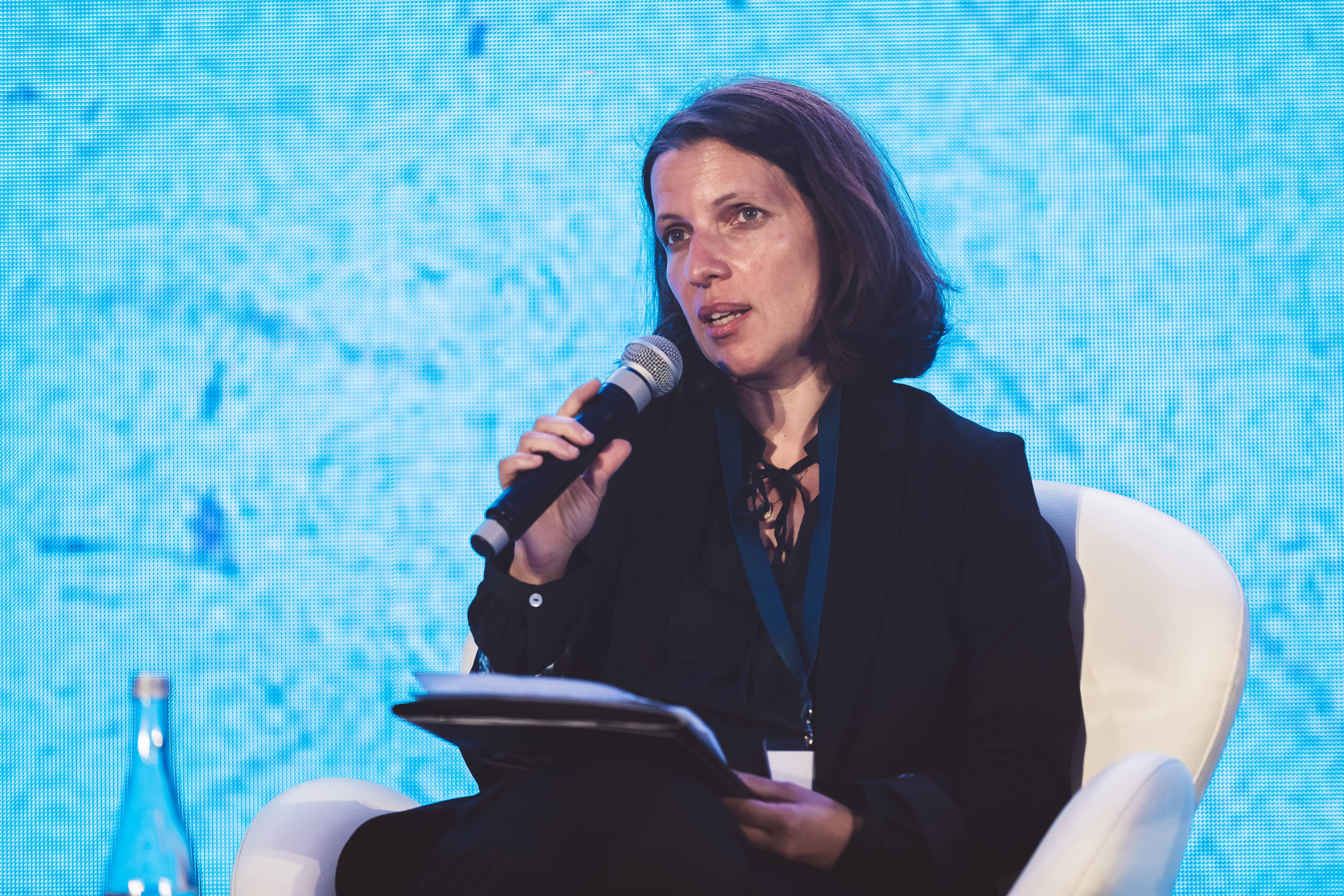 High Commissioner Pereira participating in the KAICIID-organized "European Policy Dialogue Forum" in Lisbon (Photo: N. Patricio/KAICIID)
Europe is facing its largest refugee movement since World War II, as 4.9 million Ukrainians have fled war on the continent. Thousands of Afghans have also sought protection within the European Union, as widespread violence in Afghanistan has led to a staggering number of civilian casualties.
It is against this backdrop that Sónia Pereira, High Commissioner for Migration of Portugal, attended a KAICIID-supported workshop on integration last month, which convened policymakers and religious leaders to address pressing challenges for refugees and migrants in Europe.
Speaking with KAICIID, Pereira outlined measures which government officials can take to fast-track integration and explained why refugees are an asset to the European Union. The High Commissioner also addressed the importance of fostering interreligious dialogue and highlighted the Portuguese "Working Group on IRD" as a key initiative supported by the High Commission.
Image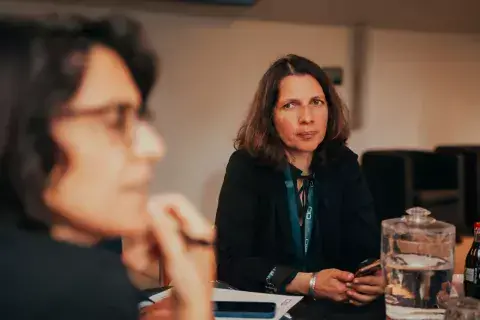 How has the recent influx of refugees from Afghanistan and Ukraine impacted support services in the European Union?
The war in Ukraine is putting a large strain on our public services, just as we're emerging from two years of pandemic. In Portugal, nearly 40,000 people have requested temporary protection, which is totally new for us. Earlier this year, we also had an emergency reception for at-risk Afghans. Receiving a large number of people in need of protection within a short period of time is complex.
We urgently need a coordinated approach at the European level. The support from the EU Commission has been great. They are raising awareness that refugees don´t have to concentrate in border countries. There are also opportunities in other countries a bit further away.
Thankfully, many of these refugees have also been able to rely on the support of the Ukrainian diaspora. Many are now supported by their Ukrainian families and friends, who were already living in Portugal before the conflict began.
What measures has Portugal taken to ensure these refugees have swift access to public services?
Through the "temporary protection mechanism," the Portuguese government has activated a so-called "fast track access" for displaced people from Ukraine. Once refugees submit an online request and complete a basic security check, they receive social security, health and tax registration numbers. This gives them immediate access to social benefits, employment, training, language courses, etc, which supports them in their integration efforts.
However, we also know that the majority of Ukrainian refugees are expecting to return home once the conflict is over, unlike refugees from other nationalities who have come to Portugal to build a new life. Currently they receive support but are hesitant to take their integration process a step further by seeking employment. This would mean acknowledging that they might not be able to return home as quickly as they'd hoped.
We have many Ukrainian children, for example, who attend Portuguese schools but are still taking online classes with Ukrainian teachers. We don't know how long this can be maintained. It puts a lot of strain on the Ukrainian families as well.
Why do you think Portugal has gained recognition across the EU for its integration policies?
I think Portugal has gained its recognition for its policies because we see migrants as an important resource for the country due to their positive impact on development, and not as a burden. And we have tried to create the conditions and the investment which make Portugal attractive to migrants.
Image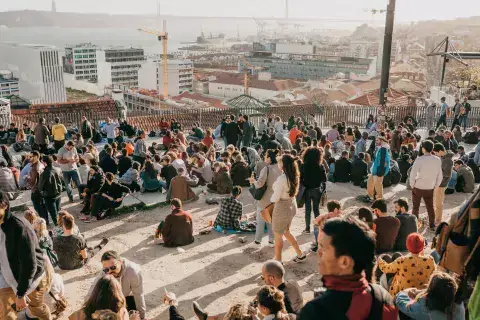 Protection for the newly arrived is the logical consequence of seeing migrants as a positive resource. All areas of our government are equally engaged in this process, as well as municipalities, civil society organizations and migrant associations. We have also maintained close relations with faith-based organizations and religion has never been a contested space in terms of migrant inclusion and integration.
More recently, there has been a greater acknowledgement of discrimination and racism. Last year, we approved the first plan to fight racism and discrimination.
What challenges does Portugal still face?
Housing remains a crucial issue in Portugal. Recently, we invested in a programme where municipalities can go to the private rental market and fund refugees in need of housing.
Refugees and migrants tend to settle in urban areas, but there are municipalities trying to attract them to smaller cities and villages. Fundão, which is a municipality from inner Portugal, has been very successful in attracting Afghans and Ukrainians. It has invested in IT companies, a measure that contributes to the development of the region and has helped create jobs.
The government has also been implementing a set of measures to ensure migrants are spread throughout the country.
How important is it to include religious actors and faith-based organizations in efforts to integrate refugees and migrants? What role does the Portuguese Working Group on Interreligious Dialogue play in this regard?
The Working Group is one of our key initiatives. We coordinate a group of 13 faith communities which convenes once every month. We also have a National Day of Religious Freedom – June 22nd – which emphasizes religious freedom as part of our core values.
This Working Group partners across faith communities to foster mutual understanding. We also offer training in interreligious dialogue for members of public institutions, civil society organizations, etc. Although Portugal is of course a secular state, and there´s no question about that, there is political support and a recognition of the important work that these faith communities do in and for our country.
On another topic, the KAICIID headquarters will move to Lisbon on 1 July. The former Minister of Foreign Affairs for Portugal, Augusto Santos Silva, has called the Centre's work "indispensable" in times like these. What are your hopes and expectations in this regard?
Having a collaboration with KAICIID is an extra element to make our approach at the High Commission more "robust" so to say. We are very much looking forward to having KAICIID closer to us and being able to build new initiatives together in the field of interreligious and intercultural dialogue. We are also excited about the prospect of engaging multiple actors, which I think stands at the core of how KAICIID works.
It is fundamental, I believe, for a public institution to see work as a joint effort with a common goal to build more inclusive societies based on non-discrimination and mutual understanding.
We have different faiths, origins and backgrounds that are all equally part of our community. It is important to value diverse contributions to our country and the growth of our society. I have already thought about how we could take this collaboration further, building on some things that we are already implementing. Our work and that of KAICIID overlaps, and I am sure that we can reinforce each other's work mutually.