Transforming Global Education With Ethics and Well-being
18 November 2021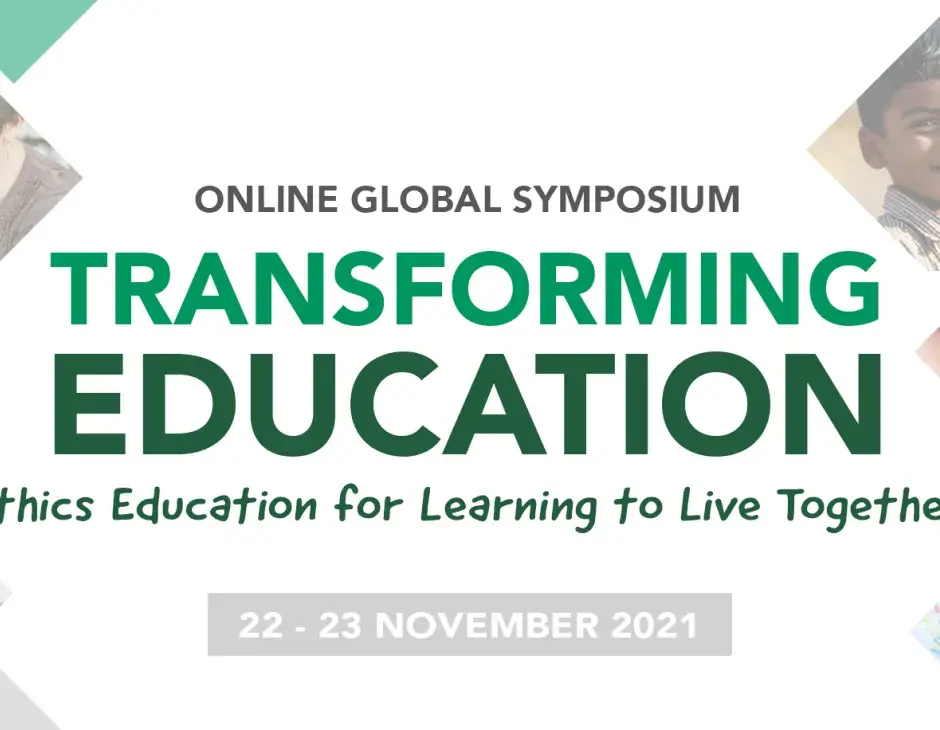 The two-day virtual event is being hosted by Arigatou International, along with a number of other partners including the International Dialogue Centre (KAICIID). Areas of focus include using education to support children's holistic development and well-being, the need for learning to create spaces for dialogue and encounter and using ethical education frameworks within national programmes to promote social cohesion.
KAICIID will hold an interactive workshop, "Interfaith Dialogue through Education," exploring the importance of dialogue as a tool to facilitate interreligious learning and foster positive social change, on 23 November from 11-12:30 CET. KAICIID experts taking part in the symposium include Senior Advisers Dr. Mohammed Abu-Nimer and Patrice Brodeur and Programme Officer Sneha Roy. 
Participants who would like to attend the two day symposium can register here and can also sign up for KAICIID's interactive workshop here. 
A key aim of the symposium is to provide a platform for stakeholders to share experiences on ethics education programmes and how they contribute to global peacebuilding and the United Nations' 2030 Sustainable Development Agenda. 
"The symposium launches an idea that fits very well with KAICIID's mandate to bridge the gap between policy making and religious dialogue in the specific context of interreligious education," said KAICIID Senior Adviser Mohammed Abu-Nimer. "It is important because it is one of the first times we will have representatives from ministries of education from Arab and Muslim regions." 
Another focus of the symposium will examine the effects of hate speech on educators and students. "The symposium will be conveying values of respecting the other, accepting the other, to be listening to others and learning more about other groups," continued Abu-Nimer. "That package of values is a front line tool to immunise children and communities from engaging in hate speech." 
Transforming Education
The Transforming Education symposium is being organized by Arigatou International – Geneva, KAICIID, the Guerrand-Hermès Foundation for Peace, the Higher Committee for Human Fraternity, ICESCO - Islamic World Educational, Scientific and Cultural Organization, the Kenya National Commission for UNESCO, the Ministry of Education of Kenya, Religions for Peace, Scholas Occurrentes, the United Nations Alliance of Civilizations, and UNICEF, with the support of UNESCO.
Arigatou International, founded in 1990 by the Japanese Buddhist organization Myochikai, is an international NGO in special consultative status with the United Nations Economic and Social Council (ECOSOC) and in consultative status with the United Nations Children's Fund (UNICEF). The organization uses interfaith and intercultural methodologies to bring about positive change for children at all levels.