Faith Leaders and Youth Activists Call For Greater Collaboration To Advance Global Sustainable Development Goals
26 March 2021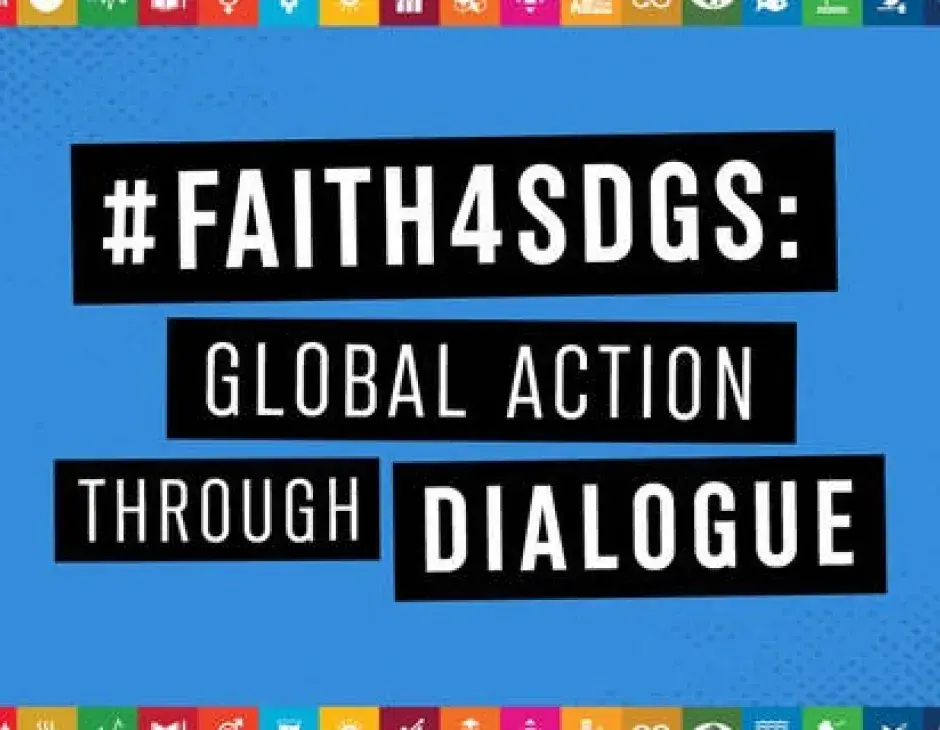 Faith organizations must harness the power of youth activism if the Sustainable Development Goals (SDGs) are to be achieved, a KAICIID webinar heard yesterday.
The virtual session saw representatives from the World Organization of the Scout Movement (WOSM) exchange ideas with leading religious and development thinkers, including Elias Szczytnicki, Secretary General and Regional Director of Religions for Peace, Latin American and the Caribbean; Rudelmar Bueno de Faria, head of the Act Alliance; and Daniel Perell, the Baha'i International Community's United Nations Representative. 
Kicking off the discussion, Perell lamented the slow global progress on the UN Sustainable Development Goals (SDGs) — seventeen interlinked objectives serving as a "blueprint to achieve a better and more sustainable future for all by 2030".
"There's a trajectory that humanity is on, and many of these aspirations, these development plans, are meant to shift that trajectory."
"I haven't yet seen that shift in the trend line as a result of the SDGs, and I'm concerned that it means that the international agendas are not being adopted to the degree that we hoped," Perell added.
Faith4SDGs Project 
To challenge this lethargy and build awareness around the global development goals, KAICIID's 'Faith4SDGs' Project has been promoting the work of religious actors in providing quality education, clean water, employment opportunities, renewable energy, safe housing, and enduring gender equality.
This work is often overlooked in the global development arena — but as the world rebuilds post-pandemic, the role of religious groups in promoting sustainability is more important than ever, said Bueno de Faria.
"Coronavirus has the potential to produce social, political, and economic devastation in countries that were already fragile and facing humanitarian crises, armed conflict, and poverty."
Indeed, the longer term consequences of COVID-19 are already being felt, Bueno de Faria added, with the widening of the digital divide, an increase in discrimination (particularly against marginalized groups), growing vaccine inequality, and a move away from multilateralism.
These regressive steps must be countered by people of faith worldwide, said Szczytnicki, noting that all religions share a fundamental belief in fairness and inclusion.   
"For religious communities, the human dignity of all people is of paramount importance. We cannot allow inequality to go unchallenged," he said.
For that reason, faith-based organizations must take their message of unity and justice to the heart of government, Szczytnicki added, so lasting change can be sanctioned by policymakers at the top. 
Image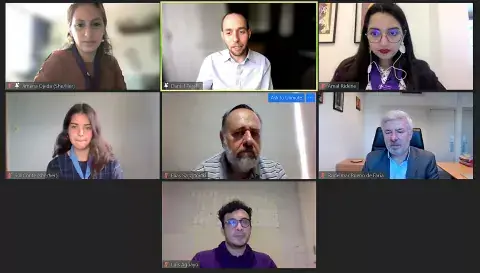 Action at a grassroots level is imperative too, said Amal Ridene, a World Youth Advisor to the World Scout Committee. 
"Ten years after the revolution in Tunisia — the revolution that started the Arab Spring — we have learnt the importance of using our liberties, and using them wisely," Ridene told the webinar.
That's why she helped launch 'TUNPeace' last year, a scheme in Kelibia, Tunisia, that offers peacebuilding tuition to young people through a series of activities and workshops. The project is part of the 'Dialogue for Peace' programme — a joint WOSM and KAICIID endeavour to advance the cause of cross-community communication. 
Sol Conte, a Scout from Argentina who shares Ridene's passion for peacebuilding, has also been working hard to encourage dialogue during the pandemic. In 2020, she started the 'spreading dialogue for mutual understanding' project, a digital programme that promotes dialogue across the Americas. 
"When Scouts take the online training, they become ambassadors of peace and actors of positive change, inspiring others to take positive action through dialogue," Conte said during Thursday's virtual meeting.
As innovative as they are, Ridene and Conte's scheme wouldn't be possible without funding. That's why, in 2017, the Scout Donation Platform was launched. 
"It's a dedicated crowd-funding space which allows Scouts from all over the world to share their stories and tell others about what they're doing to support their local communities," said Luis Aguayo, who helps run the platform.
With the help of over $340,000 in donations, hundreds of grassroots initiatives have made it from rough idea to reality, advancing the cause of sustainability while helping build project management skills in the Scouts involved.
This, said Bueno de Faria, is typical of the ingenuity and resourcefulness of young people — something faith leaders must work hard to foster. 
"Young people are actively engaging in promoting a world that is more inclusive and open… so it is up to us, we who are in leadership roles, to open the spaces for young people to engage in sustainable development initiatives."
Szczytnicki agrees. Young people have a unique understanding of SDG problems, so they must become respected partners in the quest for sustainability.
"The energy and passion of youth leaders like Amal, Luis, and Sol are sources of inspiration for the global family of religious communities,"  Szczytnicki said. 
It can be an intimidating prospect for a young person, however, getting involved in something as momentous as sustainable development — but that shouldn't put them off, Ridene said. 
"Try not to overthink it. Take a big problem and break it down into small pieces, and see what you can actually do… and be passionate."
It really is that simple, agreed Aguayo — "find a cause that you believe is worth fighting for, and get involved!"