Advancing Inclusive and Peaceful Societies: The Ethics Education Fellowship is Making Strides in Africa and Asia
24 July 2023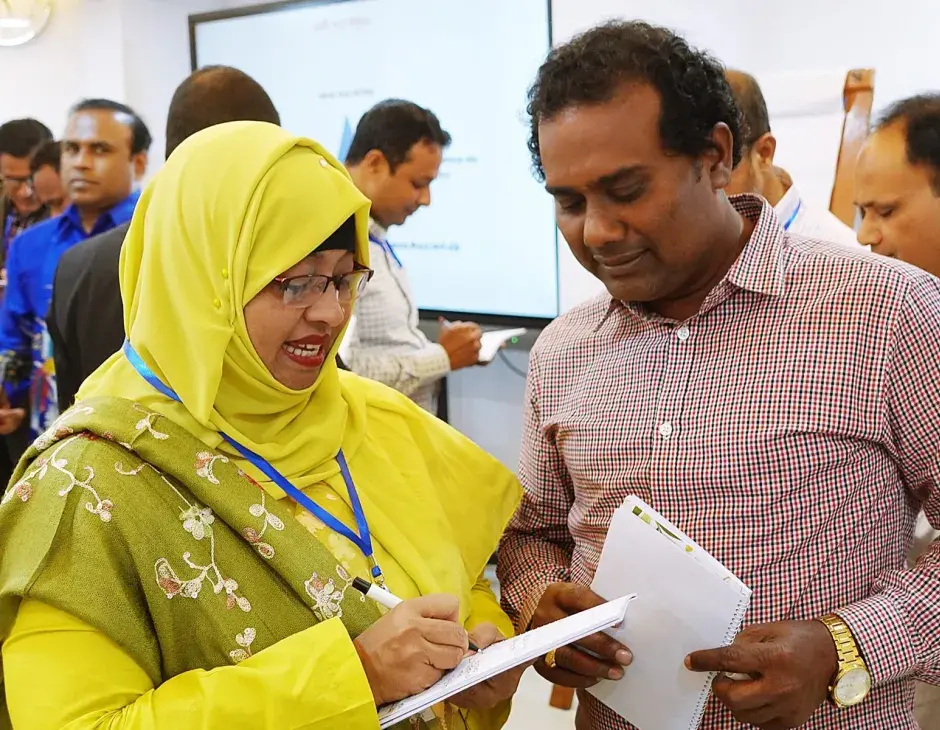 The Ethics Education Fellowship program unfolded simultaneously across six countries, making significant strides to strengthen the sustainable delivery of ethics education programs for children. Through the program, 323 teachers have been trained, paving the way to impact 4,430 children in Bangladesh, Indonesia, Kenya, Mauritius, Nepal, and Seychelles in its first year.
This groundbreaking initiative brings together six ministries of education and UNESCO National Commissions, which have worked hand in hand to integrate ethics education into their national programs. The ministries have made institutional commitments to pilot ethics education programs in formal education settings, to contribute to their national educational goals and ultimately strengthen the social cohesion to build more peaceful and inclusive societies.
"Ethics education is at the center of our planning of transforming education. It is much more important to have ethics at the center of given education rather than to have a good school infrastructure, teacher training, books and modern technologies by which we are providing it," stated Dr. Dipu Moni, Minister of Education of Bangladesh.
This collaborative effort is made possible through a partnership between Arigatou International, the Guerrand-Hermès Foundation for Peace, the KAICIID International Dialogue Centre, the Muslim Council of Elders, the UNESCO Regional Office for Eastern Africa, and the UNESCO New Delhi Cluster Office, in collaboration with the National Commissions for UNESCO of the participating countries.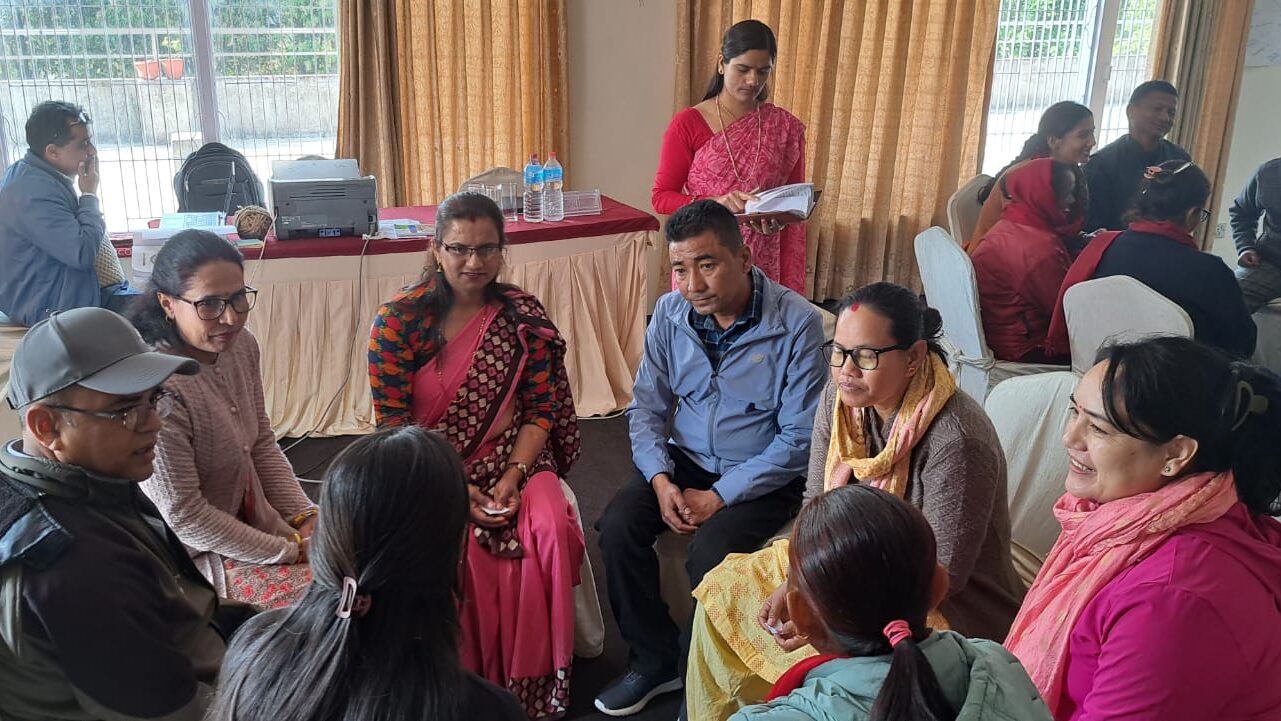 A Transformative Pedagogy Approach
Education plays a critical role in building more inclusive, peaceful societies. Ethics education, in particular, can equip teachers to provide educational spaces that nurture in learners the kind of ethical values and ethical reflection practices that can equip them to flourish and thrive.
"When we talk of ethics education we are not talking about the philosophical study of ethics, we are talking about creating spaces for children. We want to go on a journey with you to help empower our children," explained Mr. Suchith Abeyewickreme, Program Officer, Arigatou International – Geneva.
Ethics Education equips children and youth with life skills by employing transformative pedagogical approaches that place them at the center of learning, enhance their capacity to think critically, make ethical decisions, and learn to work collaboratively with others to make positive contributions to their communities.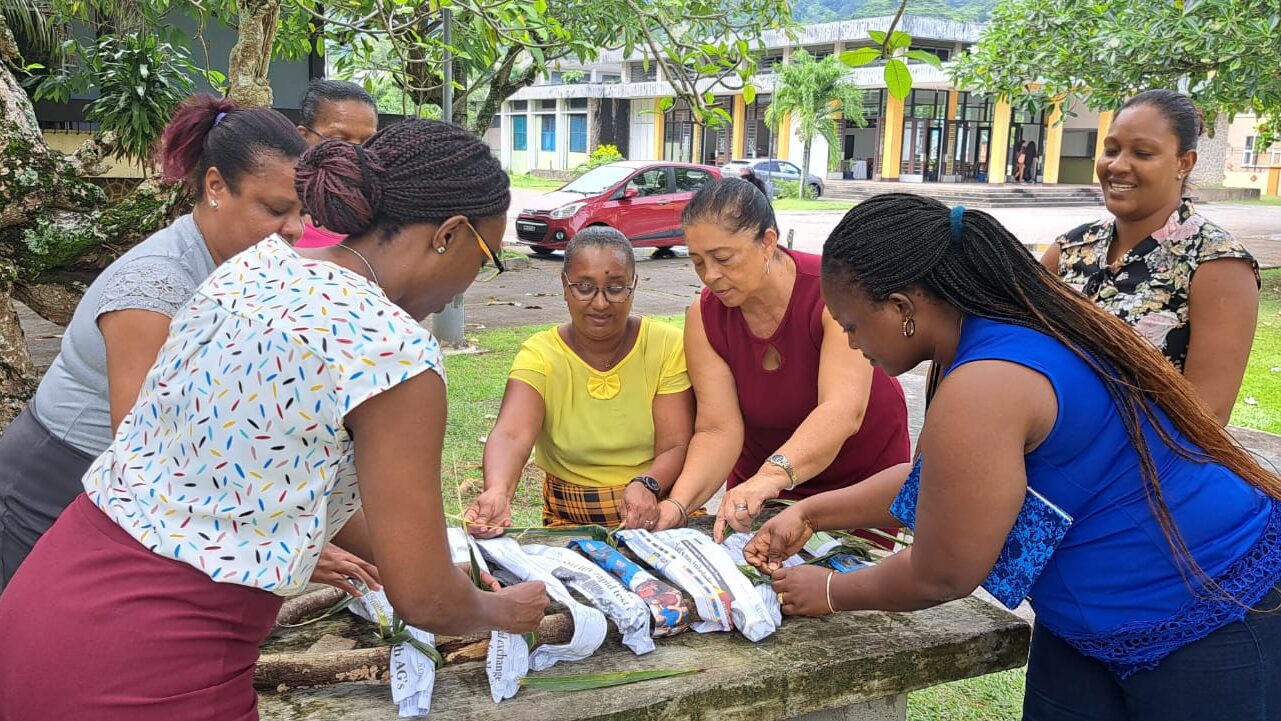 First Train the Trainers Workshop
The Ethics Education Fellowship kicked off in Indonesia on 3-9 October 2022 with a Train the Trainers Workshop for the 30 fellows, which includes ministry officers, school principals, teachers, professors, lecturers, teacher trainers, and curriculum developers from the six participant countries. At the workshop, the fellows were trained in designing and delivering training workshops for teachers.
"The fellows are ethics education champions in their country. They will serve to strengthen the country's capacity for ethics education through the capacity development of teachers and teacher education as well as school-based initiatives," explained Ms. Mary Kangethe, Director of the Education Programme at the Kenya National Commission for UNESCO.
During this immersive workshop, the fellows sharpened their knowledge, skills, and competencies in ethics education and transformative pedagogies that support dialogue, reflection and action. They are now spearheading the program at the national level, and working with other government education partners to ensure that ethics education can be integrated into training, national programming and policies.
Mike Waltner, Senior Programme Manager for the Asia Region Programme at the International Dialogue Centre – KAICIID described this initiative as transformative. "It's more than integrating ethics and dialogue into education systems; it's about catalyzing societal change. Teachers are bringing the lessons from the fellowship into classrooms and beyond to empower children and youth to be agents of that change. At KAICIID, we believe in the power of dialogue to foster understanding and peace. This project equips young learners to be leaders who can work together with their peers from different religions and cultures to create a better world," he said.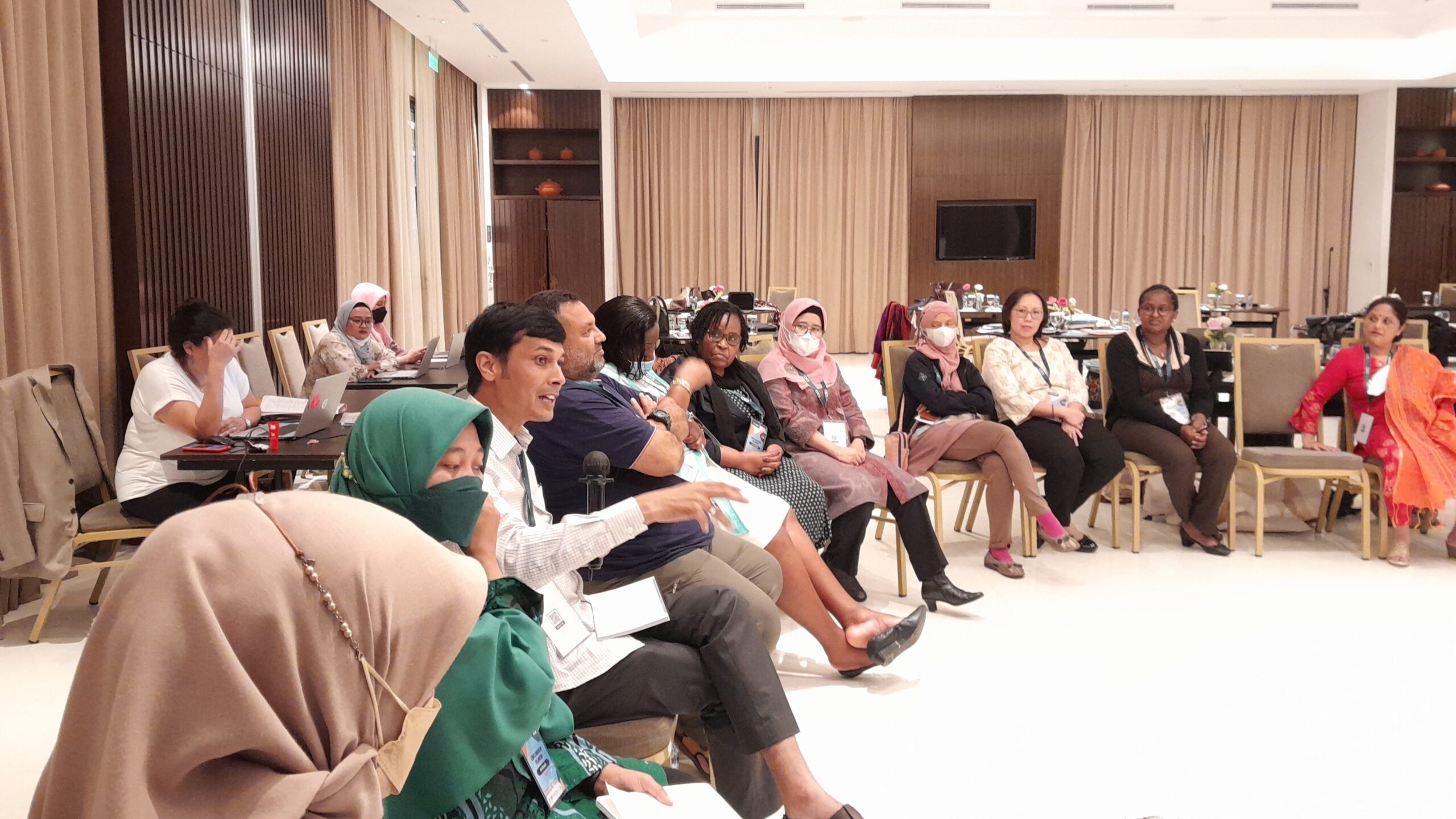 Training Workshops for Teachers
Between January and May 2023, the fellows conducted national training workshops for teachers, with the technical support of international trainers from Arigatou International and KAICIID. In total, 323 teachers were trained in the implementation of ethics education programs for children.
"If I hadn't attended this workshop on ethics education, I wouldn't have noticed several things that I'm aware of now. This workshop has had a direct impact on me. I now find myself automatically thinking, reflecting, and seeing things differently," shared one of the participants from Seychelles.
A participant from Nepal shared how the workshop had helped him become aware of his own unconscious biases. He understood the importance of treating all children equally, regardless of their differences, and felt empowered to ensure fairness and inclusivity for all students in the classroom.
These trained teachers are set to implement ethics education programs in their schools according to their country's implementation plans. In its inaugural year, the program aims to reach 4,430 children.
The group of partners developed a comprehensive Training Guide to support the national teacher training workshops, offering step-by-step guidelines to support fellows to conduct the workshops, along with a framework and tools for monitoring, evaluation and learning. A Teacher Activity Booklet was also developed to support the designing and delivering of ethics education programs in the classroom.
The guides are based on Arigatou's Ethics Education Approach and the expertise of KAICIID on interreligious and intercultural dialogue as central components of a transformative pedagogy that contribute to the promotion of global citizenship. They also include a human-centered education approach, promoted by the Guerrand-Hermes Foundation for Peace, that places the learner at the center of the education experience.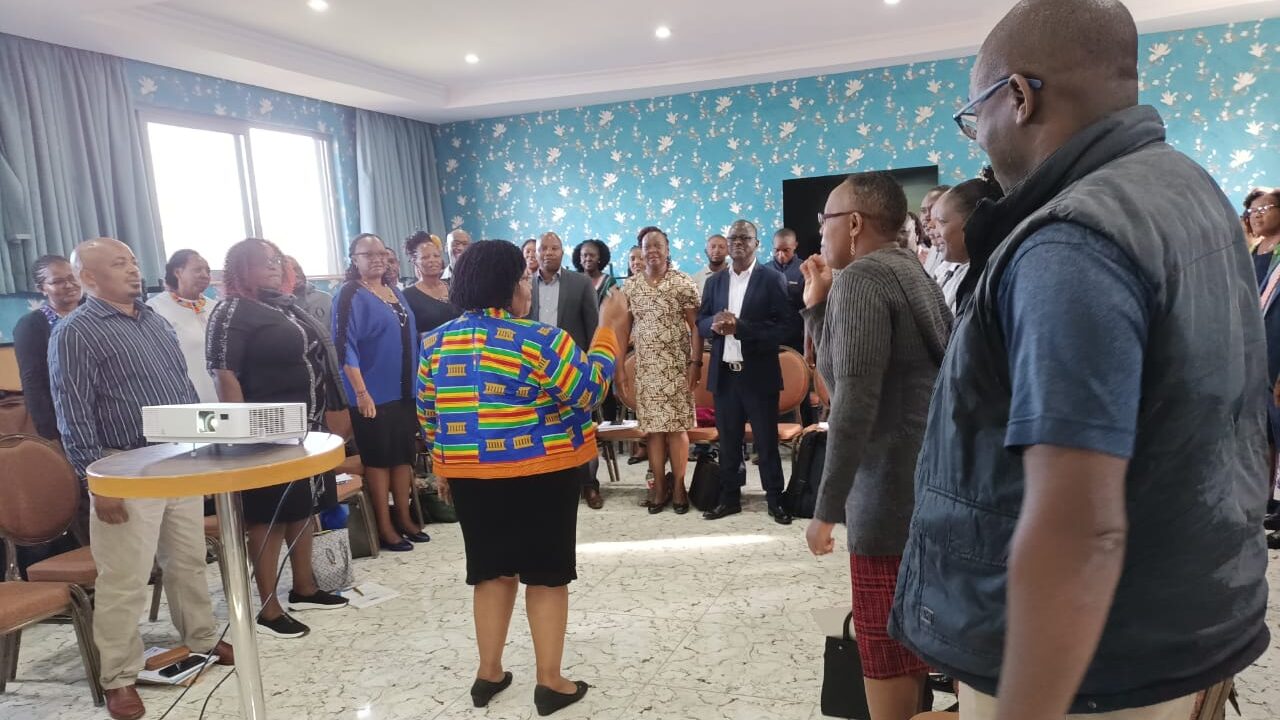 A Global Community of Practice
This initiative not only aims to establish a network of formal education institutions but also provides a platform for sharing knowledge and building capacity. In this light, a Global Community of Practice was established, fostering a network of Fellows. Through monthly webinars, participants deepen their knowledge on specific topics, receive support in preparing national workshops, share experiences, and strengthen connections.
Reflecting on the benefits of belonging to the Global Community of Practice, Ms. Nita Isaeni, a fellow from Indonesia said: "Being part of this community means a lot to me. It's a place where I can learn and improve, not just in terms of knowledge but also in how I perceive things and connect with my inner self. Moreover, I get the opportunity to build connections and social networks with people from all over the world, which is very valuable to me." Ms. Isaeni is the Coordinator of Learning Transformation, at the Directorate of Teachers for Primary School, MoECRT.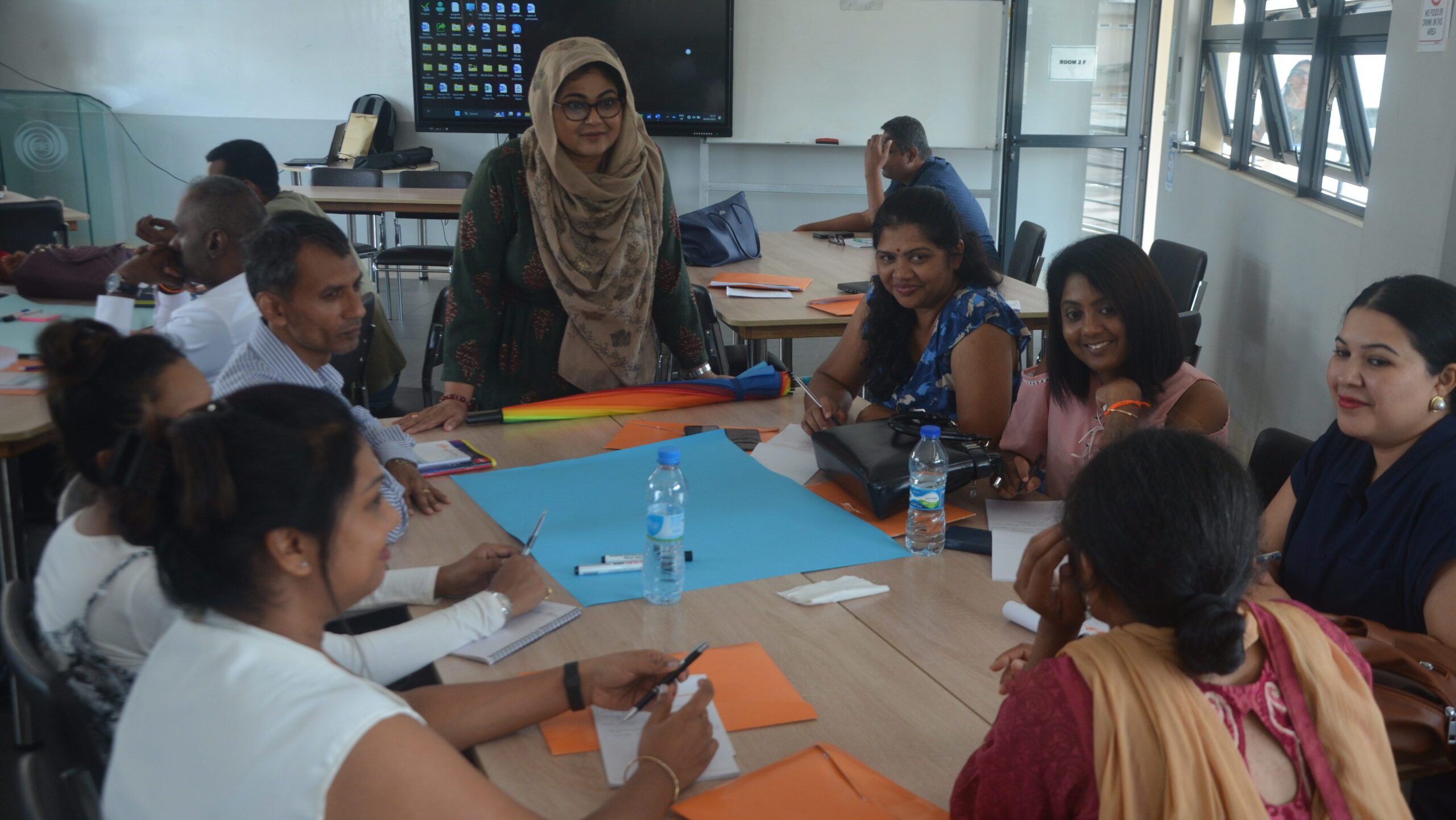 Implementation with children in schools
In March 2023, the implementation with children began, yielding encouraging results. Teachers have witnessed positive outcomes, with notable improvements in student engagement and participation. Integration of peace and ethics clubs in schools has been a successful initiative, fostering a sense of community. Ms. Norah Babu, a teacher from Thogoto Model Primary School in Kenya, shared her perspective: "Through participatory and collaborative learning, students who were once hesitant to ask questions now feel comfortable seeking assistance from their peers. I've also learned the importance of creating a safe learning environment, resulting in my students eagerly anticipating my lessons."
The Ethics Education Fellowship responds to the critical need to prioritize and invest in ethics education within formal education systems. By building the capacity of teachers to foster positive relationships and empower learners, the program contributes to the creation of more inclusive, respectful, and resilient societies. Equipped to respond to ethical challenges, students become active citizens and agents of positive change.
The Ethics Education Fellowship program serves as an inspiring example of the power of collaboration, dedication, and a shared commitment toward children, their education, and the future of our societies.
This news article has been developed jointly by the partners of the Ethics Education Fellowship and first appeared on Ethics Education for Children on July 3.