Dialogue 360 Project is "Triggering Social Transformation" in Somalia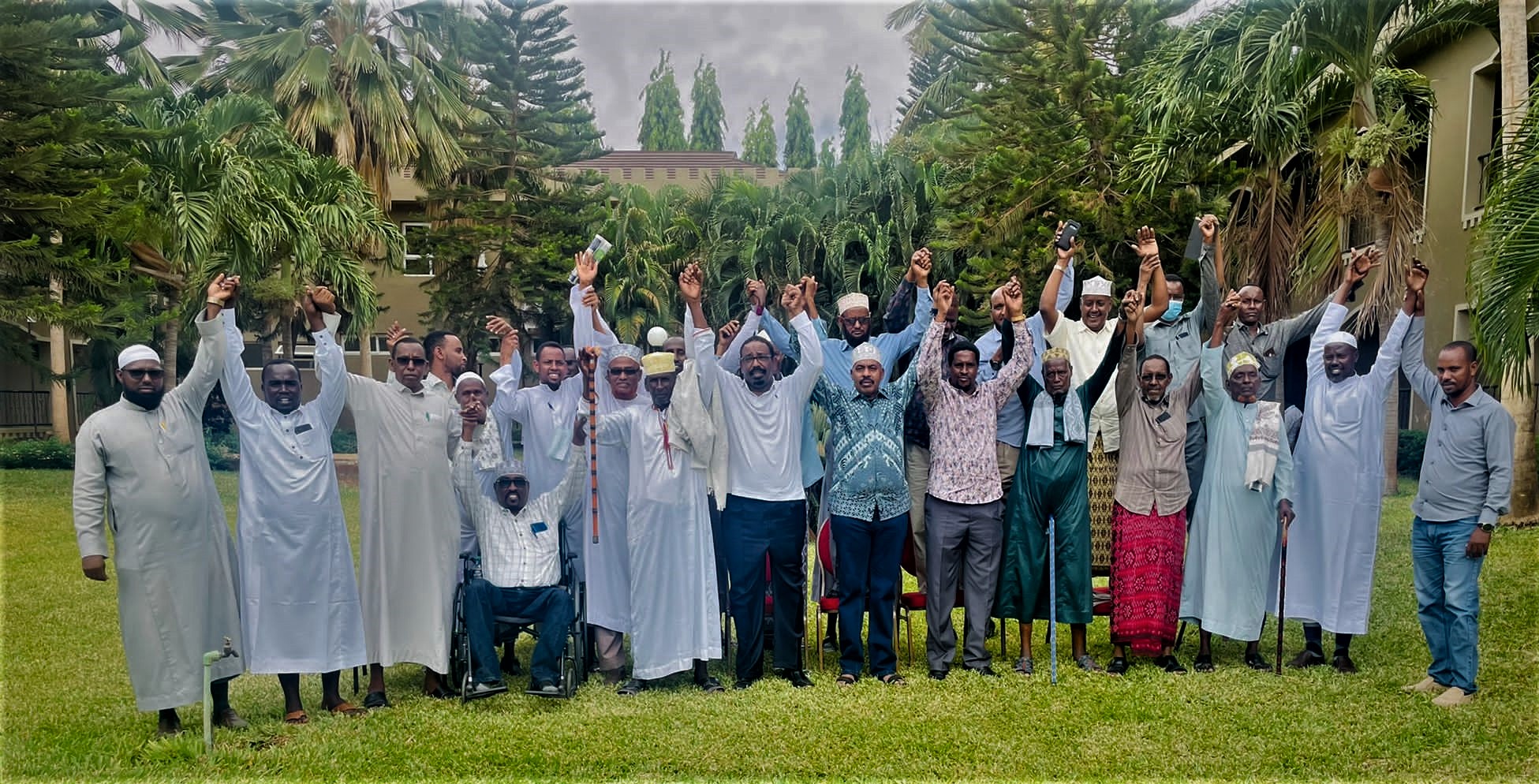 HAARAN's project engages a number of groups, including religious and faith-based organizations, NGOs and universities.
When William Tolbert, the programme director of Horn of Africa Aid and Rehabilitation Action Network (HAARAN), a nongovernmental organization which works with both abled and disabled persons in Somalia and Kenya, sought to make a positive change, he turned to KAICIID.
"We wanted to combat violence and extremism in the context of the border areas of Somalia and Kenya," said Tolbert. "What inspired us with KAICIID was to bring about a conversation about violence and extremism, because it has affected those regions so much."
HAARAN's project is supported by KAICIID's Dialogue360 initiative (formerly called Dialogue60), which sponsors and supports interreligious and intercultural dialogue and cooperation throughout the Arab region. The projects engage a number of groups, including religious and faith-based organizations, NGOs and universities and focus on countering hate speech, facing challenges presented by the ongoing COVID-19 pandemic and the promotion of common citizenship through interreligious education and awareness. Dialogue360 has been supporting organizations and individuals from 15 countries including Iraq, Lebanon, Morocco, Palestine, Somalia, Saudi Arabia and Yemen.
Tolbert and HAARAN's CEO, Abdi Matan, decided to focus their efforts on some of the most marginalised groups in Somalia and Kenya, including youth, women, people with disabilities, internally displaced people, and elders.
"Most of the communities who live in these areas are affected by extremist people and most of the young people were radicalised by militias," said Matan. "Younger people, when they are jobless, don't have any support. They join those militias who are radicalising the youth."
It is not hard to see why HAARAN's project is so vital. Somalia has been gripped by terrorism and political strife in recent years. The country has seen a recent uptick in violence from the al-Qaida affiliated Islamist militant group Al Shabaab, which has been fighting the country's central government for years and seeks to take power and impose its strict interpretation of Islam's sharia law. Somalia's political institutions have also been recently paralysed by a dispute between the president and prime minister. Parliamentary elections are scheduled for next month.
The culmination of three decades of chaos has also led to a high internally displaced population – in a country of around 12.3 million people, some 2.9 million are internally displaced people, one of the highest numbers in the world, according to the United Nations' envoy to Somalia.
Training community leaders
HAARAN's first phase of the project, which ran from September 2020 to January 2021, focused on Jubaland, which has witnessed continuous emergencies and tensions between the host community and internally displaced people. The NGO helped train a group of 45 people, including community leaders, teachers and elders about taking alternative approaches to education and child protection. The training resulted in the drafting of key messages which will form the basis of school peace clubs. HAARAN has now embarked on an ambitious plan to train 5,000 in and out of school children and youths on peace and non-violence.
Image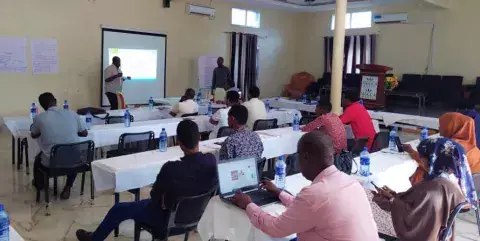 "The project targeted work with community village structures, including leaders," said Tolbert. "There are issues of violence and extremism, issues of poverty, issues of lack of employment of young people, and issues of lack of representation of religious leaders in some areas."
He continued: "We noted that the best way was to help the communities become aware of their environments. To be aware of the need to change and to start dialogue."
Tolbert says the project has sparked a vital conversation about citizenship in his country. "Issues of citizenship and rights are a black hole in Somalia," he said. "There is a lot that is not happening well. Our training is teaching people that they are all citizens, they are allowed to speak, and they all have a voice. This is something that really encouraged us, this project is triggering social transformation around negative cultural barriers and inequality and very sensitive issues that people have not previously talked about."
The trainings target both teachers and young students, and intend to establish peace clubs within several schools in coordination with the Ministry of Education in Somalia. A cooperation agreement is underway.
The involvement with KAICIID and Dialogue360 has been transformative for HAARAN. "We thank KAICIID for its approach and for its grants and the space it allowed us to navigate based on our local situation which meets our desired goals," said Tolbert.
Abdi described the impact of the project on his life in more stark terms. "I am a wheelchair user and a disabled person," he said. "This project really encouraged me to be a role model for the community. There is a very big taboo in our community about this. Someone who is disabled has no say about it. But by bringing people together to become a voice for their community, people see me as an elder and a leader and not just a disabled person who has a lot of barriers."