Theatre for Change: Bringing Psychodrama to Saudi Arabia
Two former students of psychodrama, have launched a unique initiative in Saudi Arabia to establish pathways to mutual understanding and social cohesion
Two former students of psychodrama, a discipline that uses performing arts techniques to establish pathways to mutual understanding and social cohesion, have launched a unique initiative in Saudi Arabia called Theatre for Change.
Shahad Altukhaim and Ameera Alnejaim say that the skills they acquired while training in London and New York bring a fresh and unexplored methodology to their home country aimed at fostering consensus beyond gender, social and religious barriers.
The project, supported by KAICIID through its Dialogue-60 Project, which promotes interreligious and intercultural dialogue and cooperation in the Arab world, has so far brought together nearly 80 men and women from diverse age brackets.
A challenge and a need
"There is no other project or dedicated institution for the learning of psychodrama, not only in Saudi Arabia but in the entire Middle East," says Altukhaim.
The 27-year old graduate from the London School of Psychodrama, who is passionate about mental health issues and has also worked as a podcaster and a life coach, says that both fields of psychotherapy and performing arts are developing in her home country, and that unlocking their joint potential for dialogue and mutual understanding was both a challenge and a need.
The application of psychodrama as a group therapy technique serves as a creative and versatile method of promoting a culture of dialogue to bring positive change both within and between communities.
"Different methodologies on mental health treatment here are not common," explains Altukhaim. "We have basic kinds of available therapy, we have psychology majors, but we don't have any therapy trainings in different kinds of fields involving anything creative such as dance, music or poetry, which can actually be very powerful tools."

 
Arts and culture, Altukhaim continues, are evolving in Saudi Arabia: "The arts and culture field is still in its early years, but what we are doing is not even just arts and culture: we are merging two fields and this doesn't exist here."
The two young social entrepreneurs were pleasantly surprised by the response to their initiative.
"We have noticed a great interest from the very beginning," says Alnejaim, who studied at the Hudson Valley Psychodrama Institute in New York.
"Many people were initially interested in theatre," she recalls. "They didn't know exactly what we were offering but they knew it was theatrical. Then more people started coming and asking us to do more sessions or to explore a specific topic. This was surprising but it also showed us that there was a widespread need and a hunger for the kind of connection we work with."
Image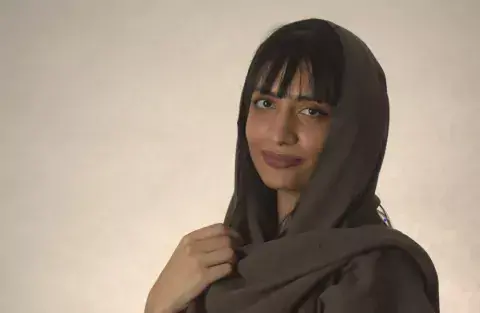 26-year old Alnejaim, who also holds a diploma in cultural and international dialogue, coordinated a psychodrama session as part of a KAICIID dialogue training in 2019 for youth in the Arab region.
"It's just an example of a kind of group you can work with," she says. "You can do it in hospitals, prisons, schools, corporate environments, individual settings. Here we tailored our project to the specific community that we are in.
Including the excluded
Women are not always able to experience different roles from the ones assigned to them by the communities they live in, the project leaders attest. This is why the kind of role playing involved in psychodrama is particularly important for them.
"Activities such as performing, theatre, music and cinema have not been in the scene, here, for either men or women, but particularly for women this is much more intimidating and challenging, and I am speaking from my own experience," says Altukhaim.
Image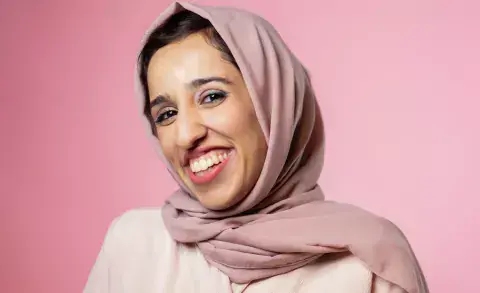 "Personally, I have also heard from several other women that it is difficult for them to be able to express creatively because of their families or some social expectations. There are connotations and judgements involved, and this is why it is so crucial for us to provide a safe space for them to express and act out."
According to Alnejaim, allowing women to safely dialogue, experience different roles and be there for each other is important.
"It has a lot to do with including the excluded," she says.
The project's group sessions, which play on spontaneity and creativity, are based on inclusion and dialogue.
"We have participants of different faiths, backgrounds and ethnicities, people living with disabilities," says Alnejaim. "If we targeted a specific group we would exclude others and lose our purpose of ensuring diversity and variety."
While every encounter has a general theme, the specific topic of each gathering is often chosen by participants or becomes dominant as the session unfolds.
The conflict between older and younger generations over their understanding of traditions and freedoms was the topic of one of the sessions, for instance. Other sessions explored spirituality:
"We are talking about accessible spirituality without the need for a spiritual bypass," Altukhaim says. "A lot of people here would relate to worship but not really to their own connection with the sense of divine."
The nature of grief also featured among topics highlighted.
"Grief work is very powerful and we thought it was relevant as we started 2021, after all the pain brought about in 2020 by COVID-19," says Altukhaim. "We worked with a big group where most people ended up picturing themselves in the winter season, with the falling of leaves. A lot of them had gone through grief, sorrow, isolation."
COVID-19 forced the two organisers to delay several sessions of their project due to the preventive measures to curb infections.
But the need for people to connect through in-person dialogue and share their emotions, the organisers say, is undeniable, due both to changes in the society and the impact of the pandemic.
In the future, Altukhaim and Alnejaim say, Theatre for Change may extend its reach even further, to include groups such as young girls from disadvantaged backgrounds