Rogelio P. Lelis, Jr.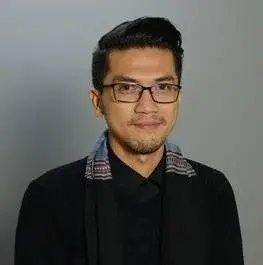 Country: Philippines
Languages: English, Filipino
Organizations: Ateneo de Davao University
Expertise: Psychology, Peacebuilding, Conflict Resolution
Focus area: Academic
Religious affiliation: Christianity
Lecturer, Department of Psychology, Ateneo de Davao University
Rogelio P. Lelis, Jr. earned his Bachelor's degree in Psychology in 2012 from the Ateneo de Davao University (ADDU), where he is currently a Lecturer at the undergraduate program of the Department of Psychology. While completing his graduate studies, he was affiliated with the ADDU Center of Psychological Extension and Research Services (COPERS), the community engagement arm of the Department of Psychology. In the last three years, COPERS had given him increased responsibility to handle special projects. Highly trained for post-disaster Mental Health and Psychosocial Support (MHPSS), Lelis delivers MHPSS interventions and psychosocial services to a diverse population in times of disasters – both human-initiated and natural disasters. He also assists in organizing symposia and workshops on themes of major concern to the center including psychoeducation, disaster management, and intercultural and interreligious dialogue, among others. He is particularly interested in culturally-appropriate applications of social psychology for peacebuilding and conflict resolution. His interest to become an agent of interreligious dialogue began 5 years ago as a student volunteer when he was exposed to the relevance of understanding the needs of grassroots communities of varying religious beliefs. He believes that dialogue is pivotal to promoting peace and reconciliation.