Harriet Atieno Ahalo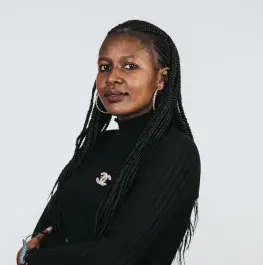 Country: Kenya
Languages: English
Expertise: Security Studies, Criminology
Religious affiliation: Christianity
Executive Director WeRise Africa
Harriet Atieno Ahalo is a Kenyan Youth Peace advocate working in the coast region. Much of her work involves championing youth of her age to take active roles in peace building and conflict mitigation. She currently holds a bachelor's degree in criminology and security studies from Egerton University. She is also an Alumna of the Mindanao Peace Building Institute where she gained fundamental knowledge on understanding culture as a resource in peace building and human-centered approaches to security.
Harriet has been involved in strengthening the capacity of women, youth and local community structures on their roles in peace building and conflict mitigation. She has facilitated dialogues between the youth and security officers to improve their working relations to prevent crime within Mombasa and Kilifi Counties.
She has also been involved in organizing community and regional peace dialogue events and training on preventing and countering violent extremism. She helped initiate the youth social media engagements in the Mombasa County to get them actively involved and interested in countering violent extremism. She has also undertaken roles as an elections' observer and monitored election related conflicts for mitigation.
Ms Atieno has also worked with communities within the coast region to enhance tolerance and acceptance for different religious groups with a special focus on minority groups.  Her involvement in this led to her recognition to participate in international forums on interfaith and peace building bringing much of her experience to inform policy development.
Locally Harriet has also participated in peace policy development especially in Kilifi where she worked with local community structures to address conflicts. She was part of the lead technical team that drafted the Kilifi County Peace And Conflict Management Policy for adoption by the County Government.
She finds value in providing spaces, pursuing goals and positively influencing others.