Ameer Muhammad Jameel Muhammad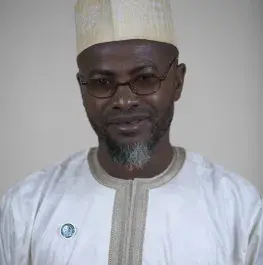 Country: Nigeria
Languages: English, Arabic, Hausa, Yoruba
Expertise: Chemical Engineering, Education
Religious affiliation: Islam
Co-Chairman, Central Coordination Council of the Interfaith Dialogue Forum for Peace. (IDFP)
Ameer Muhammad Jameel Muhammad is a graduate in chemical engineering and holds a post graduate diploma in Education. He is currently the principal of the Saifuddeen Model Islamic Science College in Niger State, Nigeria. He is also the founding director of the Peace and Development Builders Global Initiative as well as the co-chairman of the Central Coordination Council of the Interfaith Dialogue Forum for Peace (IDFP).
Jameel has been involved in interfaith dialogue for nearly twenty years and has facilitated programmees to develop the capacity of religious leaders on early-warning and early-response systems, negotiation skills, conflict management and mediation. As a volunteer facilitator with the Da'awah Institute of Nigeria of the Islamic Education Trust, he has traveled throughout Africa, facilitating training sessions on countering violent extremism, and addressing misconceptions about Islam.
He was also the national president of the Muslim Students' Society of Nigeria, the largest Muslim youth organization in the country.