Akora George William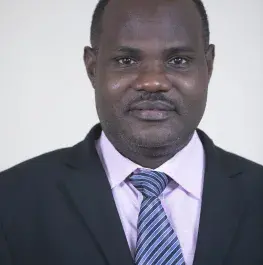 Country: Uganda
Languages: English, Swahili, Rotooro
Expertise: Psychology
Religious affiliation: Christianity
Lecturer, Uganda Martyrs University
Akora George William is a counselling psychologist who is passionate about making a change in society. 
After graduating high school in 1998, George Worked with Kabarole District local governent in the medical entomology department before joining the Uganda Martyrs University for a diploma in counselling psychology. George also worked with the Virika Hospital HIV Clinic from 2005 to 2012.
He again joined Uganda Martyrs University for a bachelor's degree in counselling psychology and the Martin Luther Christian University India for a Master of Science in  counselling psychology, graduating in 2014. George is the founder and executive director of the Youth and Women Empowerment (YAWE) foundation which is a community-based NGO committed to helping vulnerable people, chilren, youth and women living with HIV as well as disabled children and adults. George has also been working as a lecturer at the Mountains of the Moon University and the Uganda Martyrs University Fort Portal Campus in the department of psychology and HIV care and counselling. George has been at a forefront in promotingle dialogue for peace in his community through the work of the YAWE foundation during the inter-tribal clash between Bamba and Bakonjo of Rwenzori Region in 2016.
In 2013, George won the National Social Security Fund Uganda Torch Award for the best Community Project leader. In 2016 he won the Intercultural Achievement Award Vienna for our the Project "Education through Music, Dance and Drama to Promote Tolerance and Non-Discrimination" and in 2019 the Rotary Club of Fort awarded him the Portal Vocational Award for outstanding Community Project leader.