IN PHOTOS: KAICIID at the 24th World Scout Jamboree
29 July 2019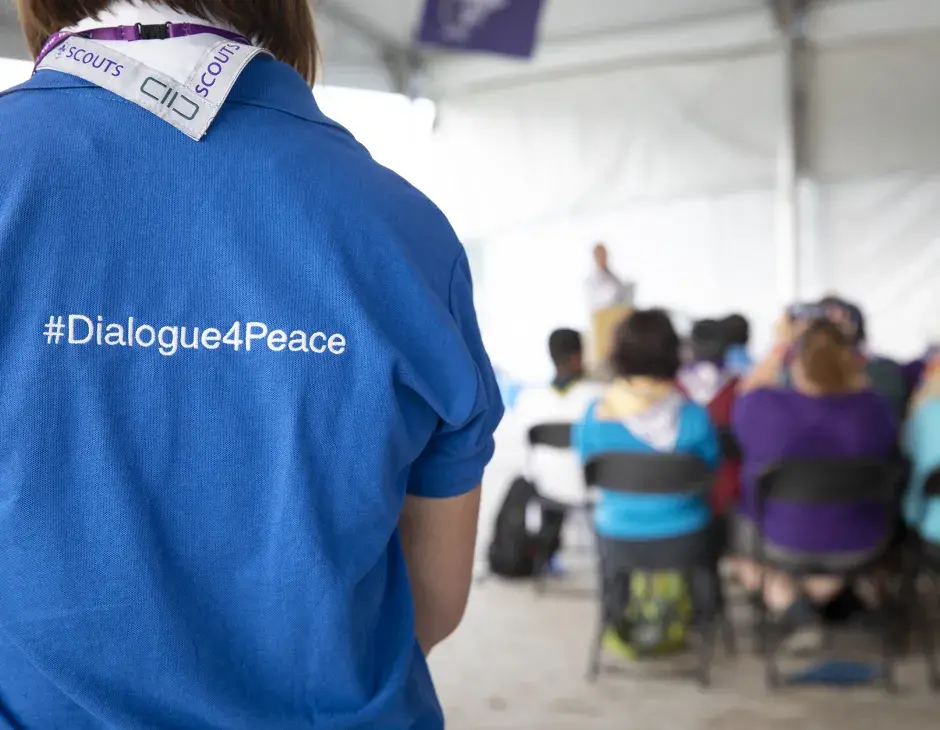 From July 22nd to August 2nd, KAICIID joins over 40,000 Scouts at the 24th World Scout Jamboree in West Virginia, USA. Here's a look at some of the best moments from the Jamboree as well as our biggest milestones so far:  
Image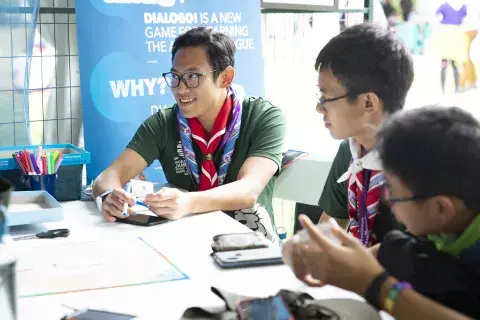 Scouts from more than 150 countries are taking part in this year's World Scout Jamboree - the largest outdoor educational event organized by the World Organization of the Scout Movement (WOSM).  The event brings together young people from across the globe to promote peace and mutual understanding.
Image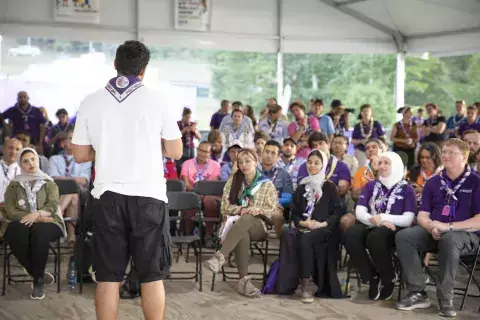 During this year's Jamboree, KAICIID is proud to celebrate five years of official partnership with WOSM. As one of its original Memoranda of Understanding, KAICIID's collaboration with the Scouts affirms the Centre's belief that young people are essential partners for establishing peace through dialogue.   
Image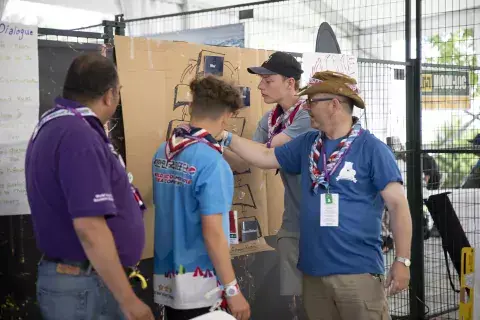 The Jamboree theme "Unlock a New World" encourages Scouts to unlock new adventures, new cultures, and new friendships. It also teaches them to become global citizens and build strong leadership skills.
Image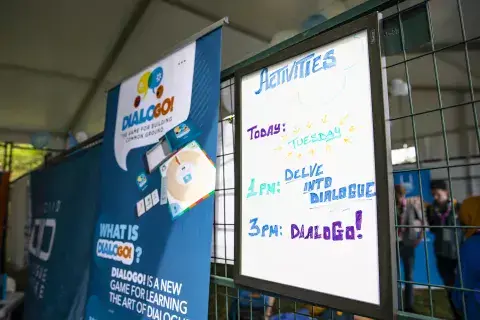 During the Jamboree, Scouts have the opportunity to participate in specialized dialogue trainings and activities hosted by KAICIID staff at the Better World Tent, the Faith and Belief Zone, and the Global Development Village.
Image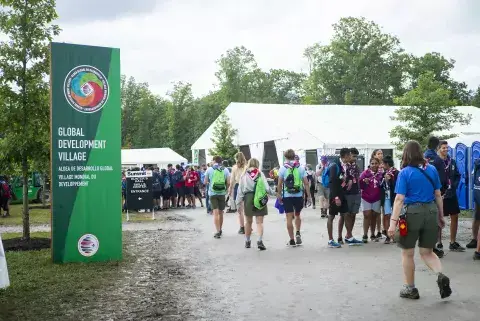 The Global Development Village (GDV) gives young people the opportunity to contribute to the global development agenda. As part of the GDV, Scouts learn how KAICIID's Dialogue for Peace Programme aligns with the Sustainable Development goals and the United Nations Security Council's Resolution 2250 'to take measures to empower youth in peacebuilding and conflict resolution; to promote a culture of peace, tolerance, intercultural and interreligious dialogue that involve youth and discourage their participation in acts of violence, terrorism, xenophobia, and all forms of discrimination.'
Image
Scouts who attend KAICIID's dialogue sessions at the Jamboree can earn points toward their Global Development Badge or work toward the Dialogue Badge, which offers Scouts three levels of recognition: a "Dialogue Badge" for three age groups of young Scouts, a "Dialogue Facilitator Badge" for the Venture/Rover section and adult leaders, and a "Dialogue Trainer" level which is available for Scouts who wish to make a greater contribution to promoting dialogue in their communities.
Image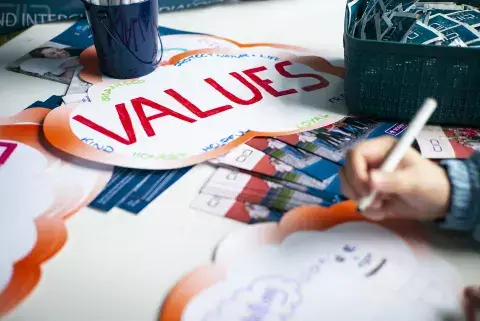 Through the Dialogue for Peace Programme, Scouts build on the values promoted by the global Scouting community – such as respect, non-violence, strong leadership and sustainability.
Image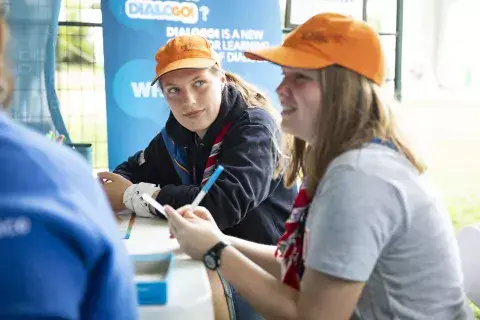 Scouts from over 50 countries at the Jamboree were introduced to "Dialogo!" – a new interactive game developed by KAICIID which challenges players to overcome misunderstandings, dispel stereotypes and develop better listening and communication skills. Click here to download the game for free from the KAICIID website.
Image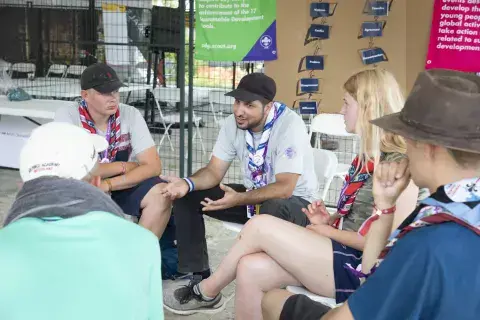 Over the past 18 months, the Dialogue for Peace Programme has successfully equipped over 800 young people from over 70 countries from all over the world with the skills and principles of dialogue. Interested to join the movement? Click here to find out more!