Religions: A Structural Background to Peace among Nations and Peoples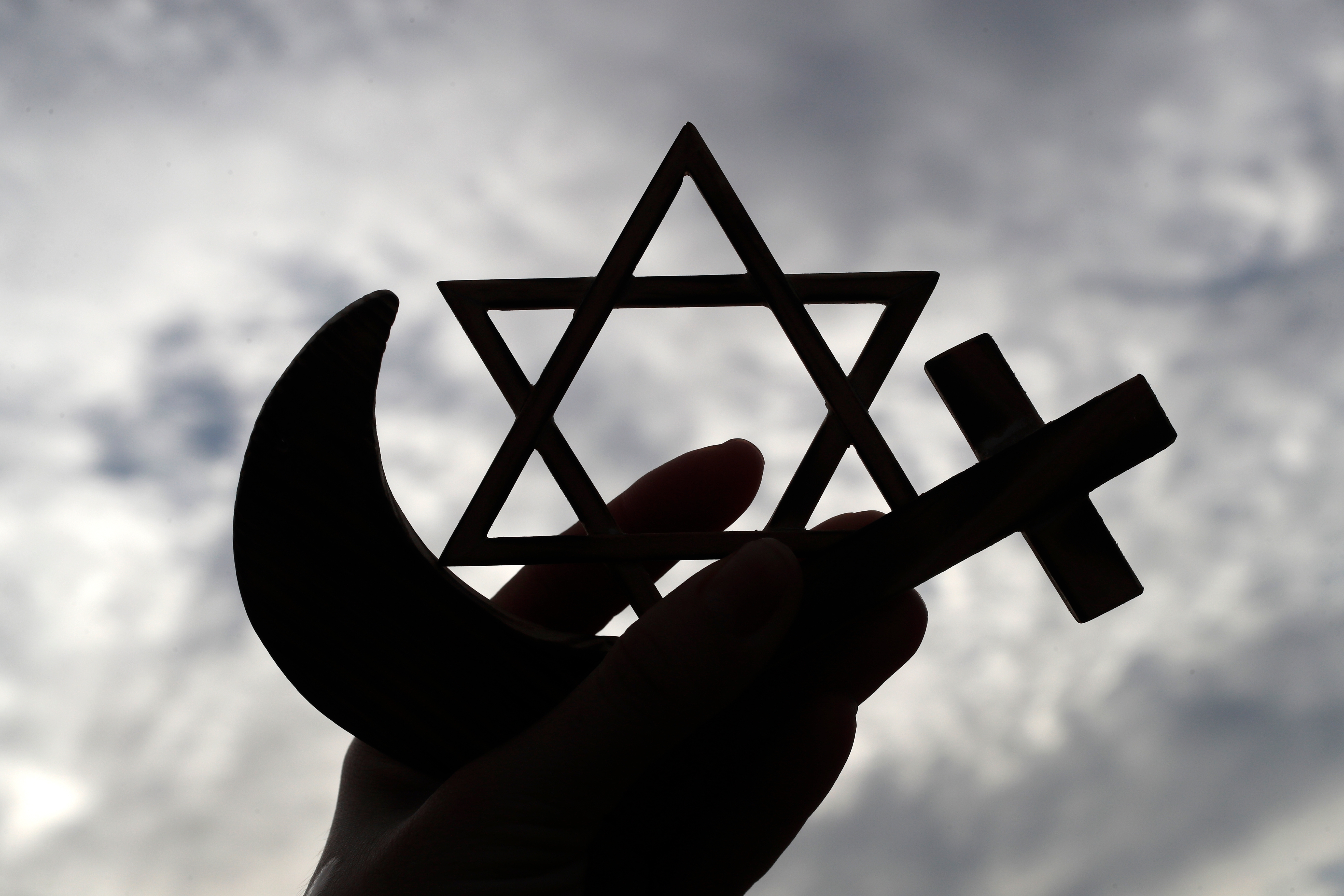 One of the most important questions posed by contemporary disasters has to do with the relationship among religions, whether these religions are monotheistic or nontheistic, and about the situation of world peace that seems to be in a state of deterioration at the international and regional levels.
Speaking about the preliminary and fundamental concept of peace, we could say that it is the opposite situation of war and violence. In that sense, peace means the prevalence of tranquillity instead of fear, anxiety and turmoil. Peace is the opposite of antagonism and a concept that disavows verbal and physical violence, whether between individuals, groups, or countries.
The evidence is that, originally, the human being is peaceful. However, fighting has come on earth since the human family was no more than a few individuals. Later, the situation steeped into a conflict between man and the environment, and the earth lost its peacefulness. Historical accounts reveal that the first man committed hostilities in the continent of Atlantis. These hostilities led to a natural revolution that consequently scorched and drowned the continent with all its population as a result of man's violation of natural laws of respecting his fellow man, out of compassion for the land to which he was created to be a successor.
Ever since, man has been in search of peace, but often got mired in war. The dream of international peace took shape in the writings of the early fathers who longed for the heavenly city more than for the global earthly one in which the values and concepts of justice, equality, and brotherhood could prevail.
In this context, the philosopher and thinker of Berber origin, Augustine, wrote in his timeless classic City of God (De Civitate Dei), that war is an occasional condition that will disappear when the community of faith is able to defeat Satanists and achieve eternal peace.
In the course of Augustine's argument about the primary values of peace, one could sense his reluctance to state that this value system exists on earth at all, along with his assertion that the earthly city has nothing to do with peace due to its immersion in pleasures and evils, and that the state of absolute peace can only lend itself to the good man in the City of God as an ideal model for humanity as a whole.
Why did Augustine come up with this doctrine? Does this model of the City of God contain a key to the concept of peace and its values that should be present on earth if we want the promote real peace rather than a temporary political pragmatism that borders on truce? This is what actually happened after WWI, then in WWII, and – even though in another form – during the Cold War. It is still going on around the world in the form of small and diverse regional wars, with a lingering concern that the scope of these wars will expand in one way or another, only to jeopardize world peace.
According to philosopher and Saint Augustine, the City of God is wrapped in divine providence from all directions.
As for the City's many gates, their keys exist in the principles of justice and goodness, dialogue and neighbourliness, love of goodness for the other, and in constant and eternal concordance with order, purpose and the pillars upon which they stand, as well as their underlying foundations of private virtue.
Evidently, even before religions were revealed to messengers of God, the natural instinct with which man had been endowed was bent on the rejection of killing and fighting and upholding the concepts of peace.
There is no better proof of this than the detailed description of the first battle in human history, when the two sons of Adam fought and Cain killed his brother Abel. At that time, there were no artefactual laws or man-made legislation other than the first natural law revealed to Adam, peace be upon him, who necessarily handed down to his two sons, exclusively containing an exhortation for peace-living a criminalization of violence and contention. That is why the day after committing the heinous killing of his brother, Cain fled the face of the earth after marking his forehead so that whoever found him would not kill him.
In the sequence of emerging religions, one finds a prominent status for the concept of world peace in every religion, with the understanding that the source of all monotheistic religions is one and the same: God who is peace-loving and Purveyor of Peace, and Peace is one of His hundred Majestic Attributes.
It is certain in the faith of every Jew, Christian, and Muslim that the world does not stand on its own, but springs in every moment from the Creator and from His great theological power, and man – as part of this creation – must account for his actions before his Creator to whom he will return.
This belief links Christians, Muslims, and Jews, together in a deep common bond, even though they disagree on other issues. This bond we are dealing with is greater and deeper than any difference that separates them. So, is there any preliminary consequence of this initial declaration?
Obviously, this belief admits that God alone, the Living, the Self-Sustaining, is the source of peace. Therefore, anything else and any other value that is contradictory to peace or attempts to make itself absolute is an unacceptable false deity that the followers of monotheism must not only question, but also turn away from and work hard to confront because the faith that Christianity, Islam, and even Judaism encourage us to embrace is the faith that says that God is the one and only absolute truth, and that everything else is relative and comes from Him as a creature and is destined to return to Him.
Are religions a source of a primary approach to peace among all humans?
Indisputably, and although there are differences and variations among the three monotheistic religions in determining the essential and improvement needs of humanity, all three of them agree on the essential needs that represent the hard core of the message of every Messenger, and these essential needs are:
Protection of one's right to survive

Protection of one's reason

Protection of one's property

Protection of religion
These needs have formed the basis for their categorisation into essential, improvement, and supplemental needs.
These essential needs serve as a basis for building a common vision of peace culture, for the reason that they form the foundation of every peace, and without them, no peace can be achieved: neither with oneself, nor with the neighbour, nor among nations.
The matter does not end here: it is possible to establish a new, peaceful and sound vision for dealing with all the problems and challenges facing the religious and moral conscience in our age that fuel contention and undermine peace.
One concludes from these foundations that religion is the primary and main frame of reference for upholding the concept of world peace, which will only be achieved by means of a divine, non-social, call. Religion can get more freedom from human manipulation in the presence of an unseen inhibiter and deterrent.
There is no doubt that the message of all religions, without exception, is a message of peace that calls for acknowledging the existence of God Almighty and for succumbing to His divine law and code with respect, sanctification, and commitment.
From these "peaceful" standards of religions, if I coin this term, it becomes clear that all the lines and threads of man-made laws, codes and legislations, whether local or international, exist in order to promote peace between the individual and his Creator, among human beings, as well as among countries and continents around the world. This should bring us to the origin, the City of God, even though man has distanced himself from this City due to his domineering illusions, or his attempt to tint time and place with an air of transcendence that does not align with the divine will of making man a successor on earth and a custodian from the Day of Creation to the Day of Judgment.
Is there a conclusion? Yes, religions are the way to enable the common human march towards peace and harmony rather than towards wars and conflict.
Emile Ameen – Media Advisor to KAICIID Secretary General