On Dialogue: World Refugee Day with Hayat Amiree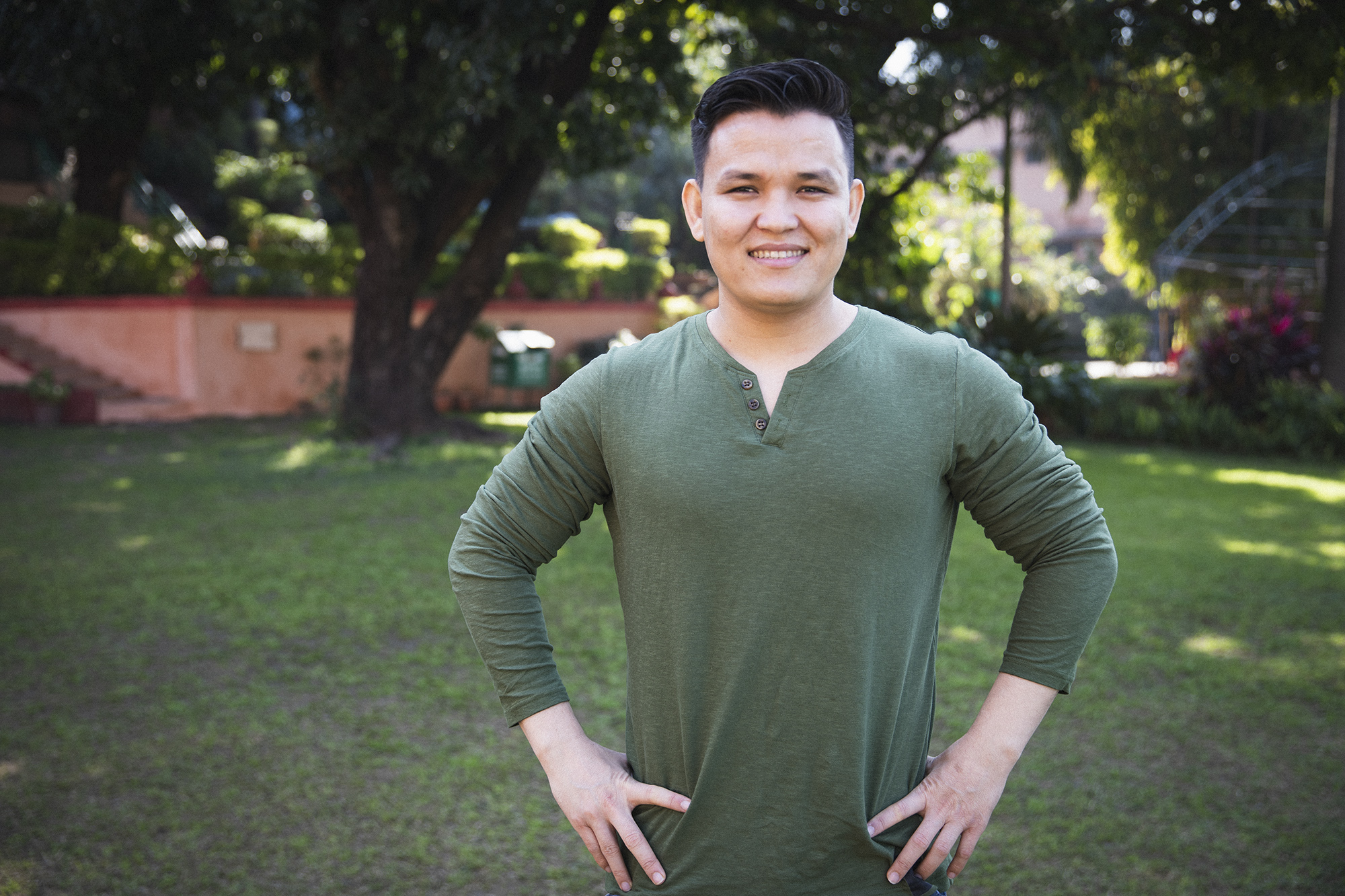 Hayat Amiree. Photo: Kaleb Warnock/KAICIID
To commemorate World Refugee Day, for this episode of "On Dialogue" we spoke with Hayat Amiree, a refugee from Afghanistan who is living in New Delhi, India. Hayat is a peace and conflict resolution trainer, a TEDx speaker and a trainer of the joint KAICIID and the World Organization of the Scout Movement Dialogue for Peace programme. As a dialogue and non-violence activist, Hayat has trained 3,000 young people in conflict resolution and helped improve their skills for finding peaceful ways to resolve conflict.   
Born during the civil war in the Parwan province of Afghanistan, the 28-year-old has been a refugee for most of his life. His family was forced to flee the country in 1999 and to relocate to the refugee camp in Karachi, Pakistan.
"When people ask me about my childhood and ask one good thing I remember about life back then, I always have to pause and think about it," Hayat said. "All I remember is how people begged for food, how we walked for months and years to travel from one country to the other. All I remember is how we suffered during the civil war in Afghanistan."
Despite the hardships and challenges (including being forbidden to attend school by his parents) Hayat managed to get an education. He later received a scholarship to study in India, where he was able to develop a career as a peace trainer and support his family. However, the COVID-19 pandemic put his plans for work and personal development on hold, compounding his already precarious life as a refugee.
"Before COVID-19, I was very hopeful. Although the challenges were still there, I had drafted a plan of how many people I would impact in the next 12 months. The moment the COVID-19 halted our lives, things changed."
Though his career, personal development and refugee application in Canada are on hold, Hayat is determined to continue fostering a positive change in the people around him.
"I'm not changing the world, I'm inspiring my surroundings", he said.
The podcast follows Hayat's past, present and future aspirations and sheds light on the challenges refugees face while living, studying, and looking for work in the country of settlement. Listen and subscribe below.