The Butterfly Effect of Dialogue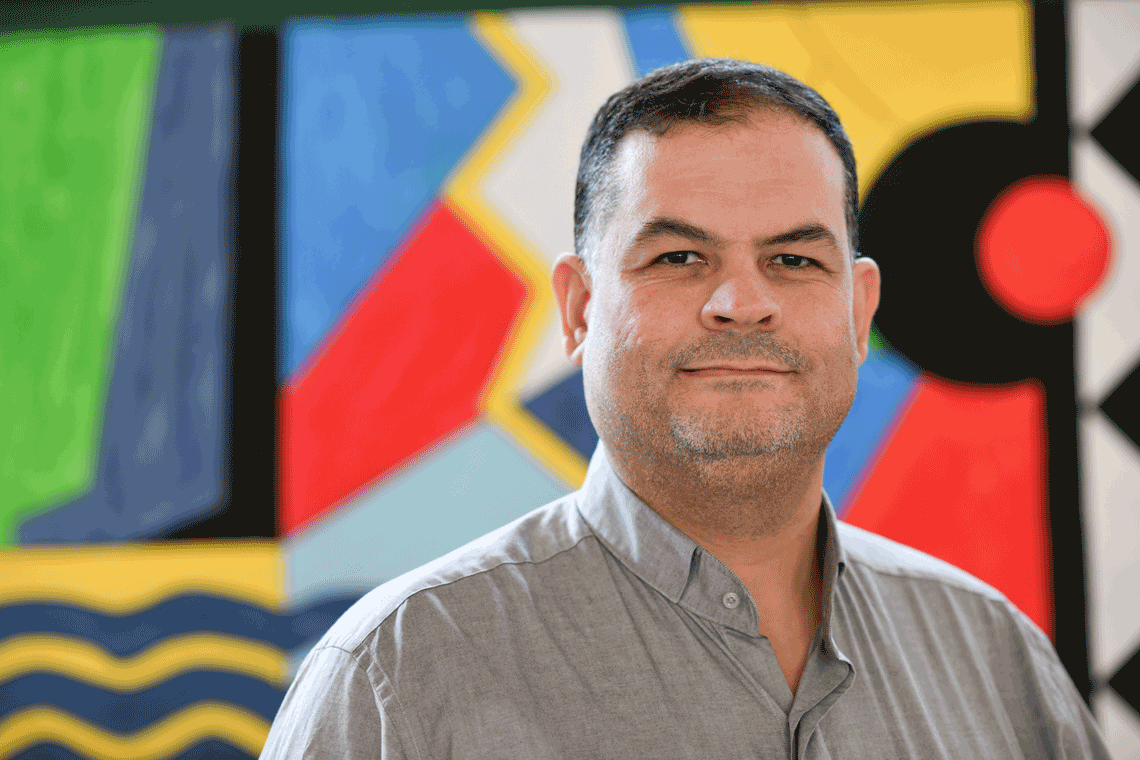 Father Nehme Saliba was born in multicultural Lebanon in 1974, the same year that the civil war broke out. Having lived his formative years against a backdrop of fierce religious and political conflict, today he is determined to educate young people against the misuse of religion to justify violence.
"I seek to make my community immune," he said, describing his drive to create a cohesive interreligious culture.  "And by 'my community', I don't just mean Lebanon. My community includes the Arab countries, because Arab countries suffer from so many of the same diseases."
The 'diseases' he's talking about are conflicts that have a religious dimension, fuelled by the likes of Da'esh, against whose virulence he is determined to inoculate young people.
During his childhood, Nehme was not swayed by divisive rhetoric in Lebanon's Christian and Muslim communities. The way that different faith traditions were demonised by the others struck him as spurious and contrived. "I never believed in the demonisation of Muslims because I had experienced living together with them," he said.
A first meeting with His Eminence, the Most Reverend Metropolitan George Khodr, encouraged Nehme's interest in learning more about how followers of Christian and Islamic faith traditions could better relate to one another. It also sparked a passion within him to work towards creating peaceful coexistence, particularly with young people.
Having previously worked with the Orthodox Youth Movement, he understands many of the prejudices that Lebanese youth grapple with, as well as how these preconceptions can quickly inflame fights between Christians and Muslims. Today, he reaches out to the future leaders of Lebanon — students at local universities — inviting them to move past stereotypes and conflict. 
Image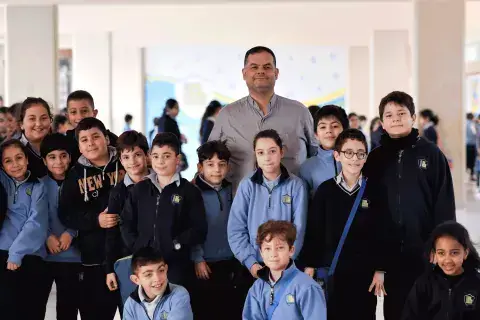 During the 2018 Fellows programme, Nehme, together with 15 other Fellows each from different Arab countries, developed and launched the Arab Region Youth Forum for Interreligious and Intercultural Dialogue (AYFIID).
"Our workshops are not about lecturing, writing books or telling stories," said Nehme. "They are about self-discovery. And dialogue is not just about exchanging information. It's about sharing a part of yourself."
His workshops have welcomed collegeage participants from the major Muslim sects and Christian traditions. One example of the experiential approach is the encouragement of participants to imagine themselves leading the day-today life of another.
"Dialogue is about sharing and empathising with others," he said. "So, by taking something personal of yours and giving it to someone else, and by receiving the same from them, you open up to another's experience and share with them. And if you can share someone's perspective, that is the first step to being able to share their values."
Nehme believes that this approach to dialogue will help young people to change their lives for the better, specifically by addressing their fears through peaceful means, rather than violence. He also wants to equip them with the skills to design their own solutions to problems that they face in their communities.
For many of the participants, taking part in AYFIID has been a revelation. For some, it was the first opportunity to meet a member of the Druze religion. For others, like members of the Sunni community, the workshops provided the first opportunity to meet a Shi'a Muslim. AYFIID workshops also emphasise inclusivity and gender equality, engaging both male and female participants.
 "The young people who join the workshops use social media to spread their message of understanding, sharing  images, videos and insights with their own networks and creating the kind of virality needed to defeat prejudice," said Nehme.
He sees the early impact of AYFIID as merely a starting point to build a better future for the next generation, including his children, Nabil (15), Houda (13) and Naya (9). And in KAICIID, he believes that he has found a trusted partner and advocate. 
"KAICIID shows a lot of respect for the Fellows' initiatives, as well as for volunteers and participants. The Centre gives credit for your own initiatives and appreciates your work in a way that many organizations do not. I really value that," he said.
As far as the scale of his ambition is concerned for both Lebanon and the world, Nehme does not temper his belief in the power of dialogue to create change. He believes that, with Christianity grounded in love, and Islam grounded in mercy, Lebanon is thus provided  with a firm foundation for creating and sustaining culturally cohesive communities.
"Dialogue is like a benevolent stone that I launch into the sea of life", he said. "And I watch this stone create concentric circles that spread very, very far."